Hello
The arguish long over due task I had last year of prepping the mower deck came out nice. See pics here.
Prep the mower / deck for the season? What do u do? | Hearth.com Forums Home
Therefore it made the job much easier this year!
First of all there were no layers of matted caked on grass! That is due to the dry moly application last year that creates a nice non stick surface around the blades!
This year, I just wire wheeled, blew out with the compressor and cleaned with acetone, then sprayed on the moly.
Again last year the top was primed with flat black and then the Satin Black for the top coat.
This year after the wire wheeling blowing off with the compressor and only one spray of Satin Black for the top coat it is back to new looking condition!
Last year I drilled in a couple of zirk fittings in the spindles so this year just pumped in some grease!
I did have one slight problem. The spring return idler part # 169022 which is just a small spring was damaged and hanging on by a thread! So to avoid a mid summer disaster, I ordered up a new one from SearsDirect that will be here in a couple days and makes it so much easier to slip on now before installing the deck!
A clean deck is a happy deck!
How are you guys making out this year?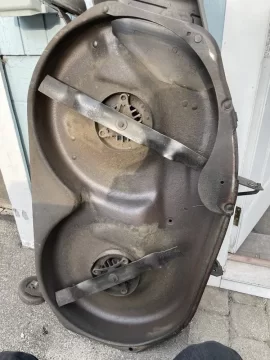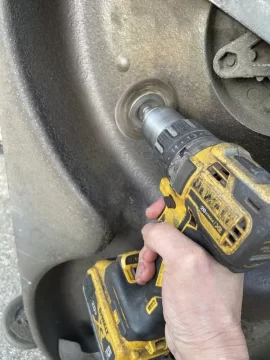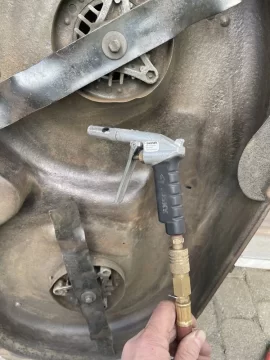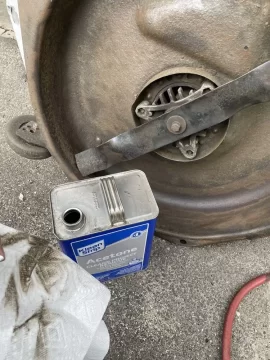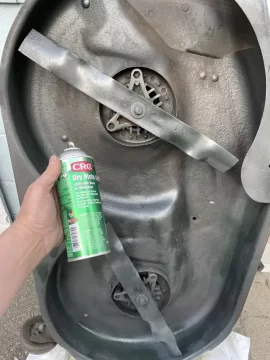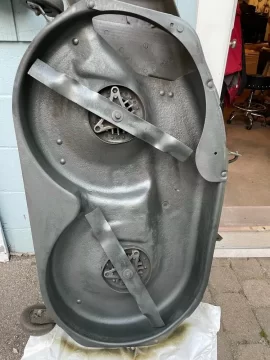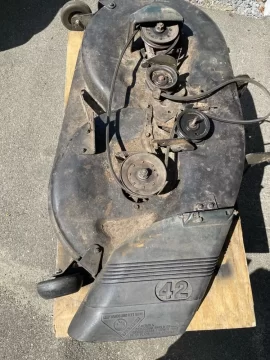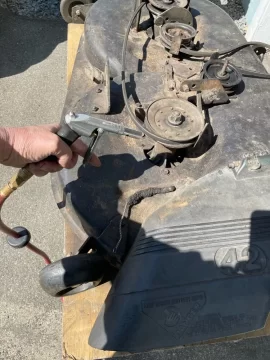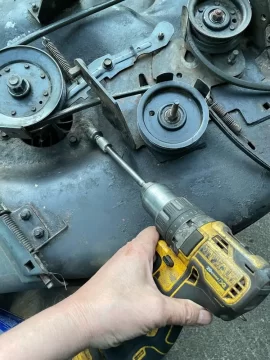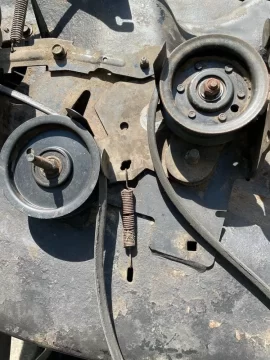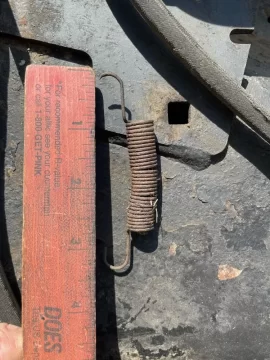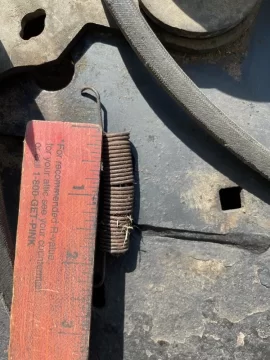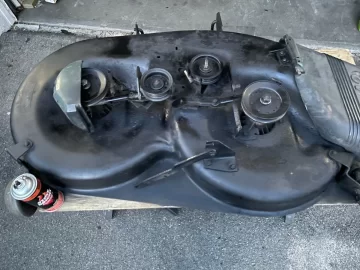 Last edited: