A bit of a conundrum here, granted I am pretty ignorant on firewood.
Just had a new delivery of about 1.5 cords of mixed wood. My first time using this supplier but they had good recommendations from a few friends. A bit late in the season for delivery so I probably didn't get their driest stuff.
Built a fire log cabin style with four pieces, some scraps/bark as kindling. Main logs just seem to char and don't ignite. Once the scraps go out, so does the fire. There is ongoing hissing, and either moisture or sap is visible on the ends of the logs.
This happened with the first attempt with the new wood, so I popped for a moisture meter, suspecting that it wasn't seasoned enough.
Meter
came today and a random sampling of the wood shows low moisture in a vast majority of the wood with only some huge pieces being over 20%. Most is around 10-15, some less.
20 minutes ago I tried to build another fire the same way, with the same result. Once it "went out" after the kindling died I hit the ends of the logs with the meter and was again around 15%. Fire just started to die again, I put in the below piece showing 7.9%, and another that was showing under 15% when measured on all sides. Will see if these catch and start to rage.
Some other info
- House built in 50s, main fireplace in living room, another in the basement immediately below
- Everything was inspected as a part of home sale over the summer. Dont believe flues were cleaned but inspector didn't note that it was needed
- Fire built on regular style grate
- Nearby window opened to make sure enough air
- First attempt with new wood had some visible smoke into the basement, but only noticed after fire went out, did not see where coming from. May not have had window cracked enough causing smoke to draw down other flue? No basement smoke so far with the current ongoing attempt
- Previous home owner "had a lot of fires" according to neighbors
Is it possible that the wood is reading dry on all exterior sides but is too wet on the inside?
What else could be the problem? Last week I bought 4 prepackaged mixed wood bags from home depot and we did not have this problem - making me think it's the wood.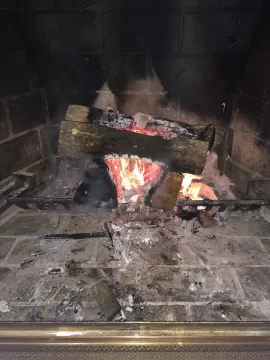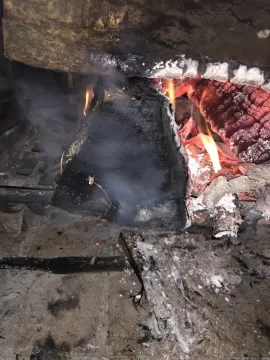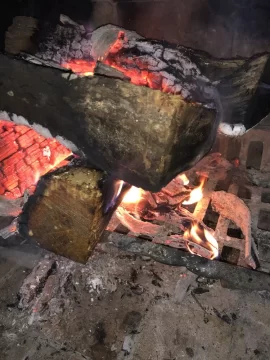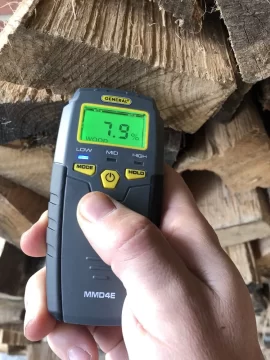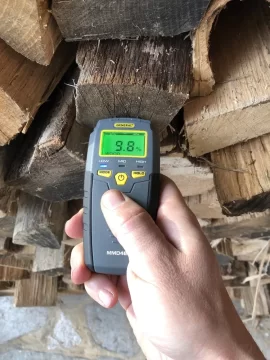 Last edited: