I couldn't pass it up. It came with a full cord of seasoned firewood for $350. Real nice couple sold it because of the rising cost of cordwood in their area.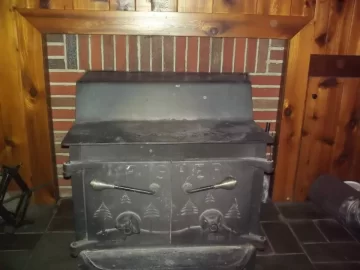 I rented a 6'x12' utility trailer with ramp because there was no way to get the stove and wood home in one load in my pickup truck.
They gave me a Vonhaus 4 blade woodstove fan, which is working like a champ on our Mama Bear right now. It came with the round thermometer as well.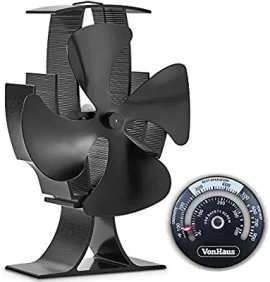 This Grandpa Bear has an odd (odd to me) one-piece bottom plate that extends from the rear of the stove to the front of the ash fender. How common is this design? Could it be a Hesston-made stove? I haven't found any markings on the stove yet. I can't check the rear because it is still resting back down on my cart.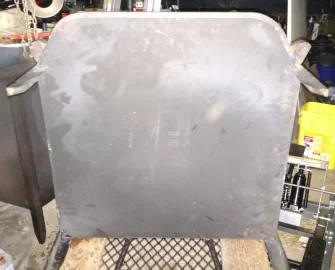 I was getting ready to leave their house when they yelled for me to wait, "We almost forgot to give you this..."
It wasn't listed in the for sale ad with the stove, so it caught me completely off guard
Insert drum roll here...
Fade to angels playing harps here...
Fade to coaly here...