Hello
Just updated the Daniel Boone Prime Plus now Ledge Plus to be in line with the mountain theme for international sales.
GMG Green Mountain Grills Smoked Iowa Bone In 1" Thick Iowa Pork Chops with Texas Blend wood pellets
The new Daniel Boone Prime Plus has the fold down shelf, grill light inside hood, quick start white ceramic igniter and a 15 amp AC adapter for more juice!
Still using the Webber non stick grill spray that works the best!
The 30 min Iowa Pork Chop is now on GMGs web site recipe pork section or page 162 in the old Prime Owners manual.
Just set the grill to 400 Degrees and the meat probe to 165 Degrees, squirt on the apple juice to keep it moist and the smart phone app dings when it was done to perfection!
What did y'all grill today?
Here in Iowa, we take two things very seriously: Pork Chops and football. Go Hawkeyes! These Pork Chops will have your guests coming back for seconds.

greenmountaingrills.com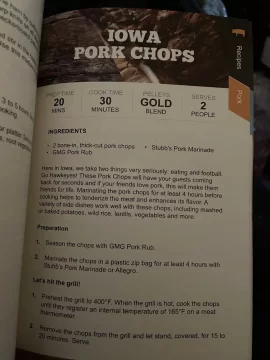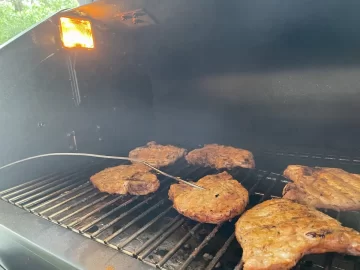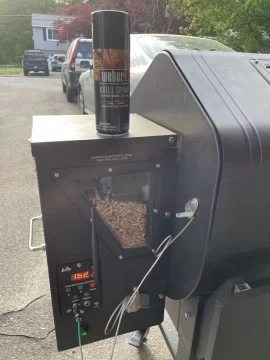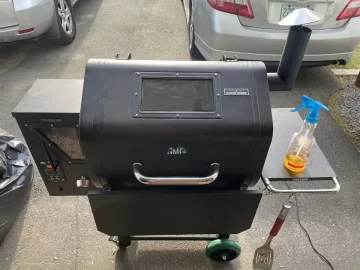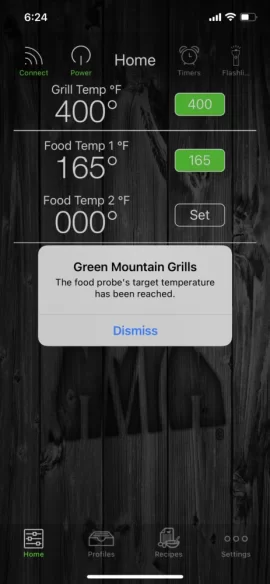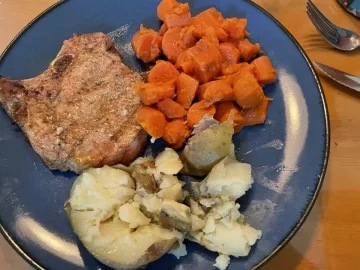 Last edited: