if things didn't look too rotten I'd take it to a trusted welder and give it a go
Look at it this way.
right now.. it's junk.
If it did not work, it ain't that much different...
If it were me, I would try a new piece, something like this,
figuring that the whole thing "may" not be that thin at
distances away from the hole..
Forget building up the damage, It's too thin.
If you were closer, I'd certainly give it a go...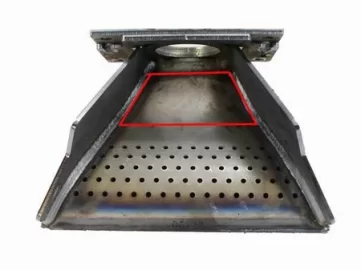 Dan