Wanted to share this project, hopefully it can help other people doing the same! As of 11/16 the project isn't done but we're getting there. Living in Pennsylvania I went with local PA Bluestone for the hearth pad & surround. The firebox is getting large format porcelain tiles installed. They are leftovers and I figured this would be a perfect use for them.
I'm doing this entire project myself with help from family & friends, one of which is a retired mason of 40 years experience.
The stove going on this platform will be a hearthstone heritage which is sitting in my garage awaiting install. The stove will not be in the insert, it will be in front of it entirely on the hearth pad so there will be nothing over the top of the stove. The ~2" return on the top & sides will be trimmed with Boral. Those who know what that is understand you can put a torch directly on it and it won't burn. It's overkill and not necessary as I'm meeting clearance requirements but better to over engineer when dealing with heat. There will also be 1" airgaps around the surround using ceramic spacers. Overkill, but I'm only doing this once..
Day 1, Original Fireplace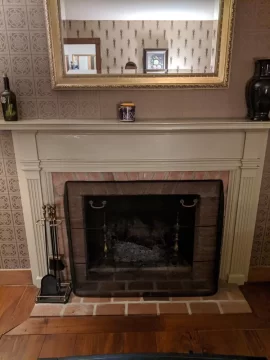 Cutting out Heatilator Insert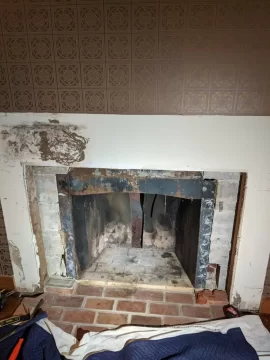 Insert Removed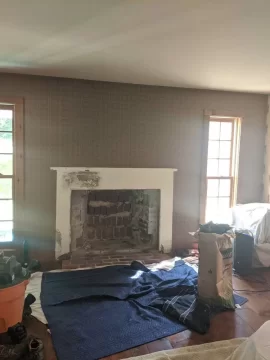 Widening opening to ~68"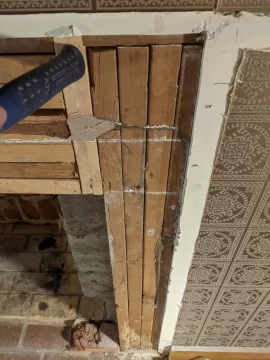 Removing Old Brick Hearth Pad & Mocking up Blue Stone. Originally going to use 12.5 wide pieces for a 12" reveal but the quarry carried 14" wide so I ended up going with 14" as it was less than the labor to cut down to 12.5. I can always pack out the wall & trim for whatever reveal I want. I have MORE than enough width for the minimum hearthstone clearances.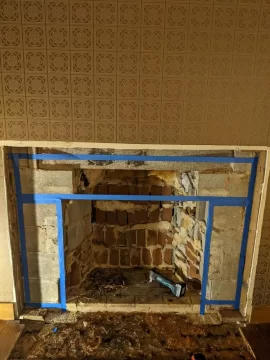 The Hearth Pad: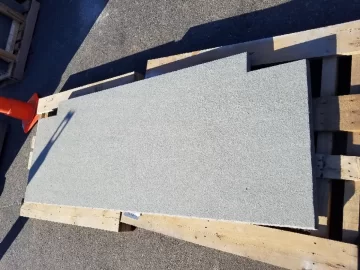 How we transported the slab: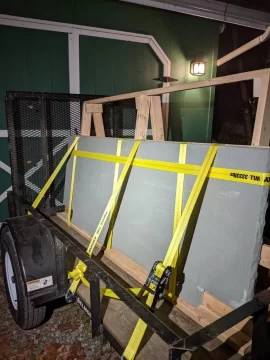 Installed. Slab was ~600 pounds at 7'2" x36", 2" Thick. This was TOUGH to move. Had lots of help thankfully.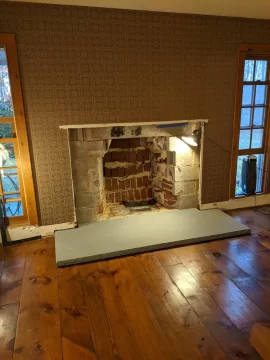 Installed the Surround the following weekend, cut porcelain ready for install in the fire box.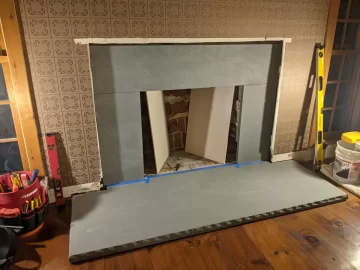 The porcelain is being set in the firebox this week and after that I'll running the double wall insulated liner ~27' up the chimney. More updates to come in the next few days. Hoping to have stove installed before Thanksgiving.