Climate zone 7. Cold.
Wondering if there is a product on the market that will accomplish this. I'm planning on putting an oversized stove (morso squirrel) into a tiny house because frankly it's impossible to have a stove that is small enough for a 240 square foot place. We would sleep in the loft and here is the floor plan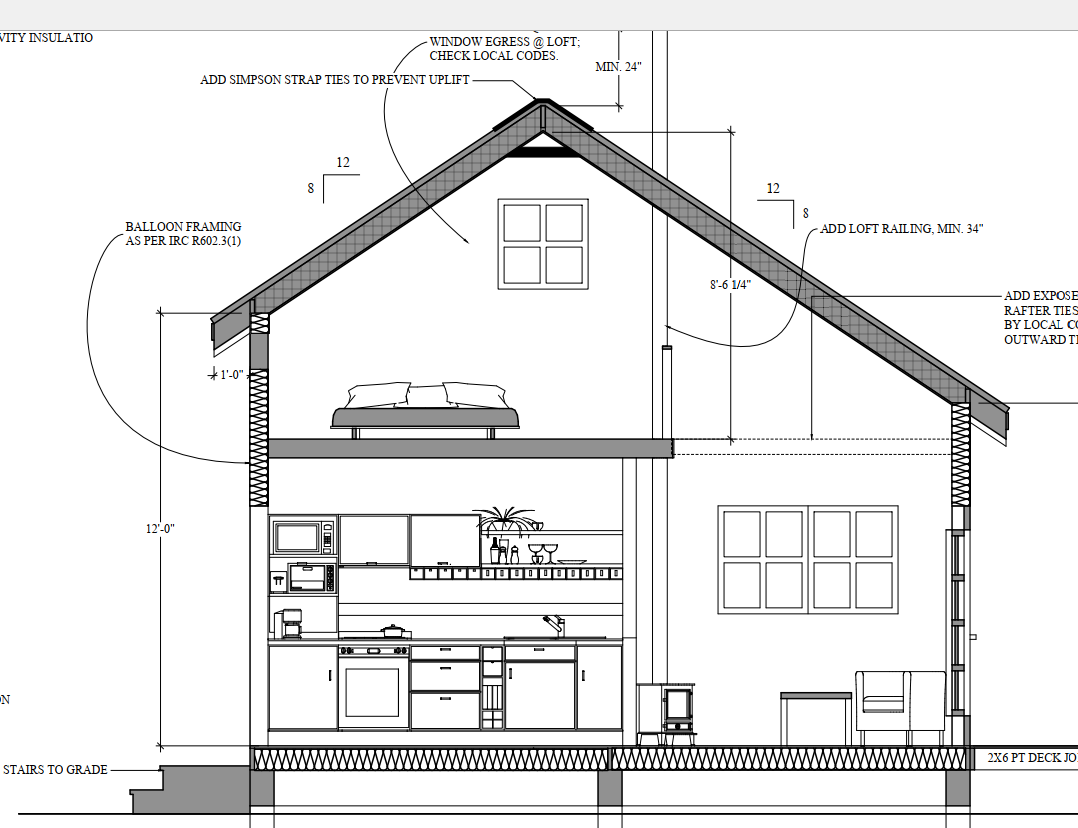 My plan would be to place a 2 or 3 inch fan in the wall cavity above the top window that would be attached to a thermostat to dump excess heat. Ideally PID controlled- faster spin when it's hot, slower when it's cooler. I figure with the loft being on the second level it's going to get hot in the first few hours of the burn
I'm sure the the response will be this place is too small for a wood stove and I agree with you but my heart is set on this. If you know of a better stove that puts out less heat with longer burn times I'm all ears.
Last edited: