Hello,
I've been lurking for awhile. But since it's snowing now, It seems timely that I start chiming in. I've lived in/owned several homes with wood stoves and inserts. We recently moved to McCall, ID and the house we bought had only a propane insert. This was simply not acceptable!
After deciding which contractor we would use and discussing the project with them, the project started. I did the demo myself. I also (in no particular order) built the hearth, patched the exhaust port in the exterior wall, added framing and sheetrock wear appropriate. The contractor removed the old stove and installed the new Jotul.
We were particularly pleased because we were able to buy a stove that the dealer/contractor had been using in their showroom. They gave us a heck of a deal and the warranty is the same as if it had come from Jotul brand new.
In case anyone is interested in the statistics- our house is 1400 square feet and is a single story. I burn strictly Douglas Fir and Western Larch. McCall sits in the central Idaho mountains at 5000 feet elevation and gets an average of 130 inches of snow a year. Right now we're in the middle of our first good snow storm of the year and the stove is working great!
Attached are some photos to show the chronology of the project.The one with our son and dog is the best "before" photo I could find. I'm pretty proud of how it all turned out.
Let me know what you think. Feel free to ask questions.
Thanks!
"Before" propane insert in the background. Inefficient heat source. Mostly just for show.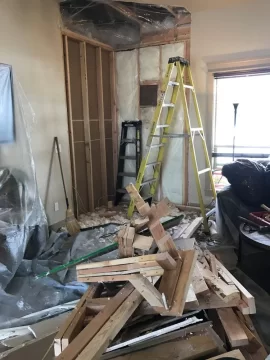 Demo day! Always the most fun part of a project.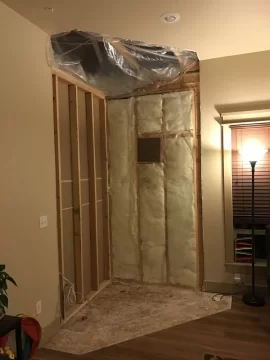 Demo complete.
Hearth frame.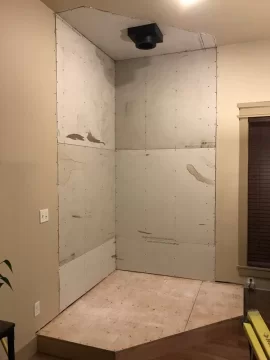 Framing and sheetrock.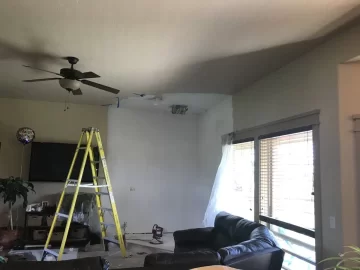 Taping, mud, texturing are all finished. Primed and ready for paint.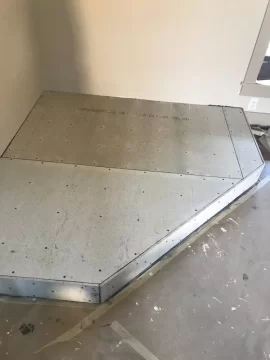 Cement board installed.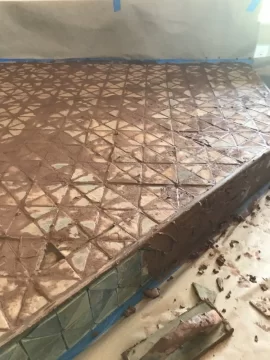 Tiling the hearth.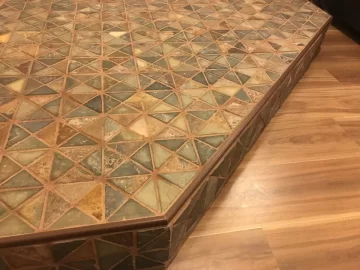 Finished hearth.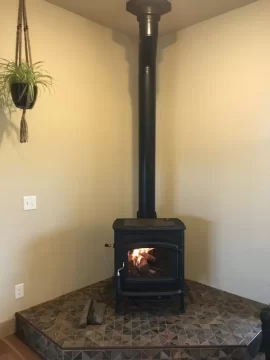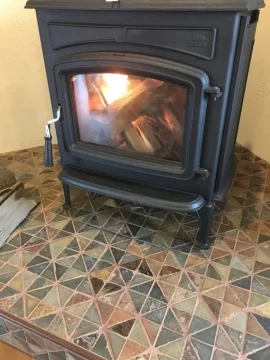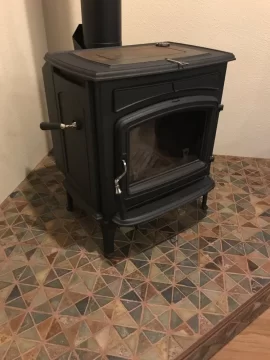 Finished product.
Last edited by a moderator: