This room is attached to a mudroom that's approx 16x10, which is attached to a bedroom thats another 16x24. So basically a 1000 sq ft cabin thats long and skinny.
My stove is a Jotul Oslo 500 that I bought from Nevada to here as funds were low. I am using this stove which was in a 2300 sq ft home.
I bought new pipe, (single wall) that exits the stove as pictures, goes up 36 or so inches, hits two 45s to move the pipe inwards so as to avoid a rafter then goes up into the vaulted ceiling roof box and exits the metal roof.
It the transitions into an 8 inch pipe and approx 4 fr of pipe and the end cap.
This is my third season in this cabin ad I have always had a difficult time getting a proper draft and had smoke entering inside my cabin and always developing too much creosote.
I am not quite sure why this is so and am guessing its because the stove is so large thats its typically turned down or it would heat us right out of this room as its too hot.
However in my research it may also be attributed to the fact that I MAY not have enough top pipe exiting the roof to create the proper flow.
I should also mention that the stove sits on a stone hearth hats roughly 15 tall, so its kinda high.
I am going to attempt to attach some pics.
If I need for exterior piping, then I think I can add two feet before I have to add lots of support. If my stove is too big then I can search for a smaller stove as I will use this one in a home build that I hope to start this spring out of pocket, which will involve a hole new set of questions and advise and the hearth will make this look small. THAT STOVE WILL BE INSTALLED BY A PRO as the roof will be 25 or so feet tall.
ALSO, I have removed the pipe for cleaning once before and had to replace on of the elbows is it was too corroded. When I had the pipe removed I cleaned out what I could get too on the Jotul. I cant seem to find any info from Jotul on how to properly clean ut the stove near the pipe entrance as this could also be an issue is there are avenues for issue deeper inside the stove.
HEARTH / INTERIOR PIPING.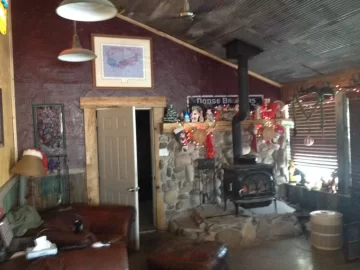 OLD PIC OF CABIN PRIOR TO ADDITION BUILD SHOWS HEIGHT OF PIPE FROM THE SIDE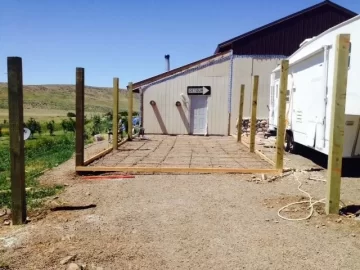 PIPE HEIGHT FROM EDGE FRONT,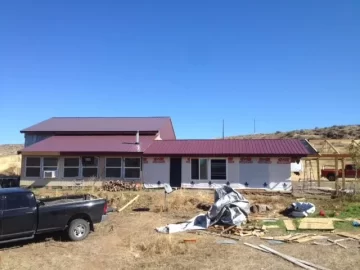 On a side note, this hearth is the place to hang for three weenie dogs who love its warmth.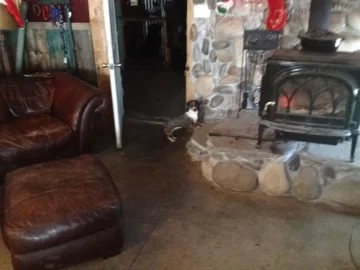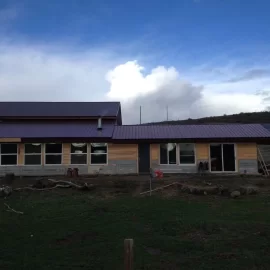 Last edited: