New house with a fireplace. Two flue chimney has no liners. One flue feeds the fireplace; the other feeds the basement.
Reline plans: Looking to add 6" insulated, stainless steel flex liner to the fireplace to attach a wood stove. The other flue will be 4" stainless steel for a future gas hot water heater. Will purchase the insulated chimney liner system and custom 20 gauge stainless steel chase cover from Rockford Chimney Supply.
Stove plan: Jotul v3 Oslo
What are your stove recommendations?
Fireplace: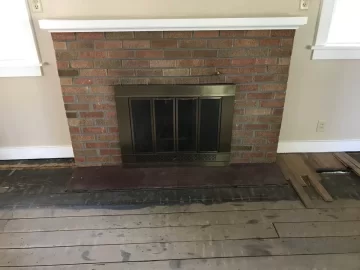 The existing hearth (appears to be red tile) is 12" x 72" poured in place mortar/concrete. My initial plan is to remove this hearth. Then fill in the space with pine boards to match the existing subfloor and then place Durock cement board or similar over the top with tile. The Jotul Oslo requires only ember protection.
Hearth above: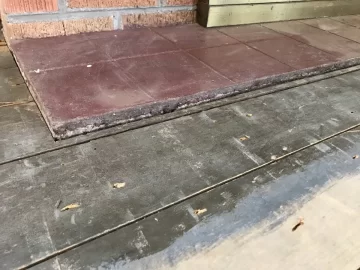 Hearth below: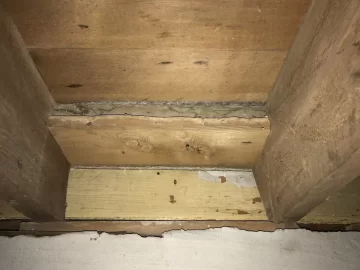 Fireplace dimensions:
Next steps:
1. Sweep both flues, remove soot from fireplace and clean outs.
2. Take final measurements for chase cap and order chimney liner.
3. Remove damper plate and cut bricks as needed to make room for flex liner.
4. Remove existing 12"x72" poured in place hearth.
5. Infill hearth with lumber.
6. Install Durock/tile for new hearth.
7. Install chimney liners.
8. Install fireplace block off plate in the damper area.
9. Install additional angle iron support for under chase cover, chimney chase cover, and chimney caps.
10. Hook up stove.
Previously I've installed a double-walled, insulated Class A chimney, am a tradesman and DIY'er. This is my first reline project and would appreciate any feedback or ideas regarding this project.
More pictures to follow as progress is made.
Thank you.
Last edited: