Hello,
First time posting here, and very excited to have found this community.
We just moved into an older home that we purchased from foreclosure, and getting ready to revitalize our chimneys. We've got two on the house--one in the dining room and one in the kitchen.
This thread is about the kitchen fireplace, which had a Pour-In-Place flue put in at some point. Looks like the goal there was to connect directly to an insert (now gone).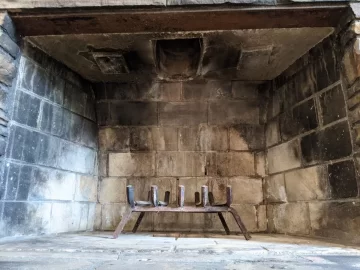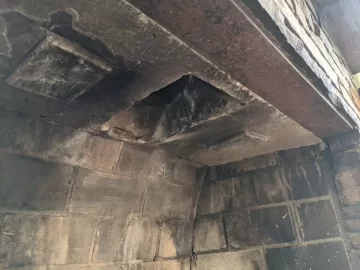 In the images you can see where the Pour-In-Place concrete created a flat ceiling in our firebox. We don't plan to use an insert, but with this concrete ceiling, it seems like our smoke chamber is basically gone. My question is whether anyone has ever seen this before, and if the concrete can be removed/hammered out to create a new smoke chamber? Hoping to use this hearth for cooking eventually, but concerned that an open fire in there will flood the room with smoke.
Let me know what y'all think, and thanks in advance.