Gentlemen,
Long time lerker, lots of great knowledge around here, let me pick your guys brains here.
Just built a new 30x40 x 10' tall barn that has only bubble wrap insulation (no ceiling, exposed trusses). I live in central Ohio with overall mild winters, lots of 20-40degree days I would say.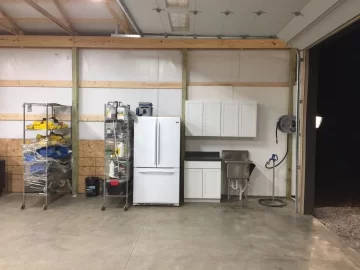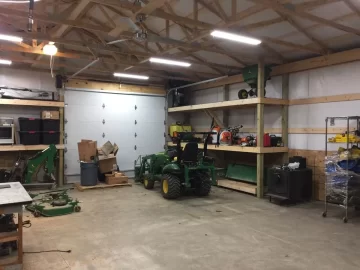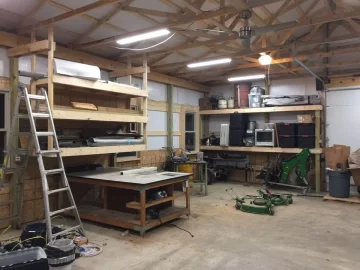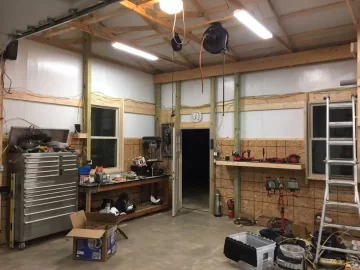 A couple barn pics to give heating advice, don't judge I'm not completely moved in.
I currently have a thermocontrol unit. I used in my last barn I got at a garage sale, from a family that heated an I ground swimming pool with the included coil.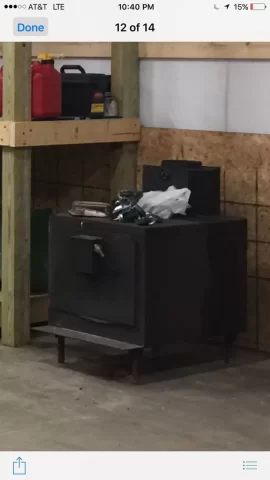 The thermocontrol unit heated quickly and burned thoroughly, it made the finest ashes I have ever seen in a wood burner period. My thermocontrol has coils running through it, but I don't currently have a way of making usable heat for my barn from this feature (I would need heat exchanger, pump, fan thermostat etc?)
I was considering selling this thermocontrol unit and switching to a traditional wood furnace for my barn heating needs such as a Brunco, Fire Chief, Yukon, Wood Chuck etc.
Firewood is super easy for me, I am a chainsaw junkie, own a commercial splitter and live on a wooded acreage lot, so efficiency is not my #1 priority. I will be heating my barn 2-3 days per week while working in there and do NOT expect to heat the barn 24/7.
Well what do you guys think, keep the thermocontrol or switch to a wood furnace? What are the pros and cons?
Thanks
Jason
Sent from my iPhone using Tapatalk
Last edited by a moderator: