First time pellet stove owner.
Just got this pellet stove about a month ago and am having a few problems with it.
-start up seems slow and smokes a lot.
-flame seems to choke out or burn dirty.
-the only time it seems to burn right is when i hit the power and it does its cool down process.
That is when the exhaust fan seems to ramp into high speed
I have thoroughly cleaned the unit
-cleaned the fire box and pot
-cleaned the photoeye
-cleaned chimney
-cleaned convection fan and exhaust fan
-dampener was stuck when I first got it now moves freely but only about 1" to 1.5"
(To clarify the plate and post that I can see moves freely) is there a way to see the dampener?
-used compressed air for the exhaust ports in the fire box
I am uploading a Video to youtube. once its up ill put a link in here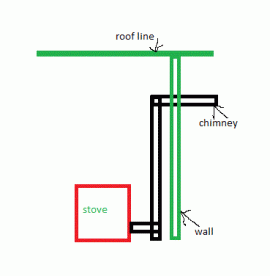 Last edited: