A Heatform is a metal firebox which is built into a full masonry chimney. These were very popular in the period from 1960-1980 as it eliminated the need for a trained mason to build sloping firebox walls.
Some popular brands were
Heatilator
and Superior . Superior had a model called the Heatform, but this is now a generic term used to describle metal fireboxes in masonry chimneys.
A Heatform fireplace is a real masonry fireplace and can be treated as such when installing accessories and inserts.
Do you have a Heatform?
If your firebox walls are steel, yet your
Damper
is rectangular and your flue tile (looking up through the damper) is square or rectangular (usually orange or red), then you have a Heatform. Some of these units also have small fans mounted in the walls to the left or right of the fireplaces. These fans blow air around the double wall portion of the steel firebox.
If your firebox is metal but has firebrick-look panels and a round damper and flue piple, then it is a pre-fab fireplace or zero clearance fireplace .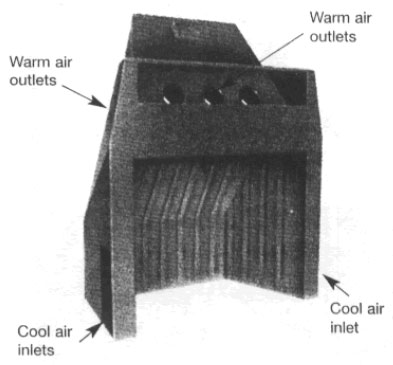 Superior Heatform before being built in with masonry.