One of the founders of
Vermont Castings
- Murray passed away at a young age as per obit (AP) below:
AP
Published: March 15, 1983
Murray Maynard Howell, co-founder of Vermont Castings Inc., one of the world's largest
Manufacturers
of wood stoves, died Sunday at the age of 38 after a long fight against cancer. A memorial service will be held Thursday in Hanover, N.H. Mr. Howell, born in Cleveland, attended the University of Pennsylvania and worked for corporate property investors in New York before coming to Vermont and starting the stove operation in 1975.
----------------------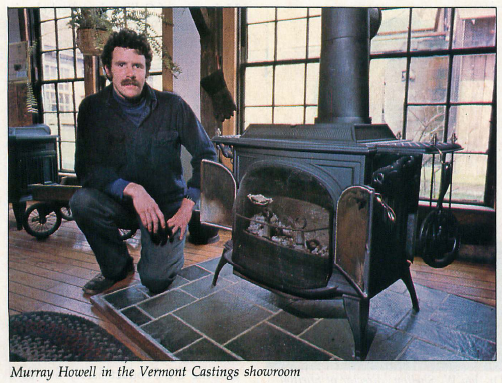 Here is a PDF on Murray which details much of his working life at Vermont Castings.
http://hearth.com/images/uploads/murrayhowell.pdf