Greetings all! We just bought a farmhouse in Minnesota and unfortunately, it doesn't have a fireplace or wood burner. How in the world someone could build a house here and NOT include one, I'll never understand.
Our available space for a wood stove is pretty tight. The chimney will have to exit through the wall with a wall thimble and the correct piping. I've seen that most stoves have a clearance to unprotected combustibles of ~11"-12". Much closer with protected surfaces. I need to be much tighter than 12". I saw a Jotul that had corner clearance of like 3.5" to protected wall. That's much closer to where I need to be.
I have an opportunity to get a gently used Drolet Savanah stove at a great price. This is from the manual: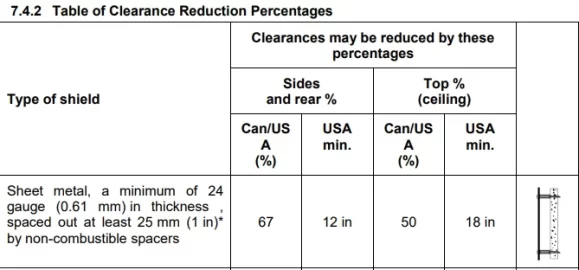 Am i reading it right that using that sheet metal and 1" spacers, I can reduce the 12" clearance by 67% to about 4"?
Based on the stove dimensions, my space, and the reduced clearance table above, does this look like a viable layout/install?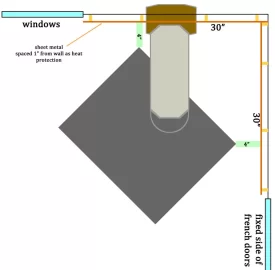 What other recommendations for a smaller stove with tight clearances might work here?
Thanks all!