In 2019 I, replaced my combustor under warranty through the stove shop where the stove was purchased.
There was a proration fee at that time, the combustor was shipped from Blaze King to the stove shop.
Now this combustor has failed, I thought the combustor was guaranteed 10 years, maybe I'm wrong, I burn 24/7.
The stove shop yesterday informed me that the failed replacement combustor only has a one year warranty, so no replacement per Blaze King, I'm going to call BK today and get the fine print details. Here's the combustor, you'd think they would last longer than they do.
No cracks, nothing plugged up, no ash, can see through both sides, what's up with this? Stove shop people are top notch, as are BK people but somewhere I'm misunderstanding the warranty on the combustor. Just have to plan on replacing it every few years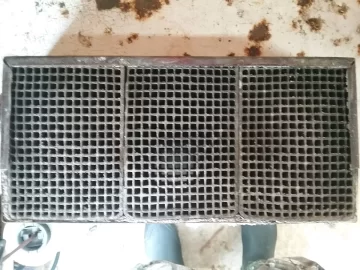 Last edited: