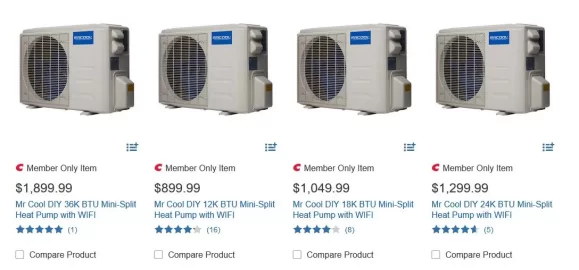 Looks like Costco is now selling the Mr Cool brand DIY mini splits at a great price. These have precharged line sets that removes the need for an HVAC tech to install.
One of the most difficult aspects of typical heat pump installation is dealing with the refrigerant inside the coils.
The Mr Cool DIY Series comes with precharged linesets alleviating one major obstacle to amateur installation in a single stroke.
Last edited by a moderator: