Hello
Working on an older Enviro EF-3 insert in great shape. The auger was frozen solid so I decided to really go to town on it!
I removed the end plate & auger and wire wheeled it clean. The bronze auger bearing was in rough shape so I took out a new Nylatron auger bearing and end plate. The auger and bearing is 3/4" but the bearing was too tight! So the manufacturer suggested using Emory cloth on the base of the auger and inside the Nylatron bearing. Bingo, a perfect fit! Then after working with one of my customers in Michigan who is the owner of a machine shop, I remembered the special part he made. He was having auger jams and found that pellets were getting stuck in the space under the the bottom fin of the auger. So he made a plate as thick as the lip of the auger bearing and put it in the bottom of the hopper. I talked to him a month later and Bingo it worked great especially if the auger motor was older and a little weaker!
Therefore I took the old auger bearing plate out cleaned it up and cut the stop off and drilled out the center hole to 1-1/4" Easy!
Put it all back in and no space under the auger fin and it turns great! Should be almost a lifetime bearing fix?
How does it look?
Click Blue link or Pic to Enlarge
Pic01-
EF3-01Clean&GrindOldAugerEndPlate
Pic02-
EF3-02DrillOldAugerEndPlate
Pic03-
EF3-03CutStopsOffOldAugerEndPlate
Pic04-
EF3-04CutStopsOffOldAugerEndPlate
Pic05-
EF3-05Old&NewAugerEndPlates
Pic06-
EF3-06NewAugerEndPlateShowsGapUnderFin
Pic07-
EF3-07New&OldAugerEndPlateNoGapUnderFin
Pic08-
EF3-08New&OldAugerEndPlateInStoveNoGapUnderFin
Pic09-
EF3-09New&OldAugerEndPlateInStoveBackSide
Pic10-
EF3-10New&OldAugerEndPlateWithAugerMotor
Pic11-
EF3-11Fire-ItWorks
Pic12-
EF3-12Fire-ItWorks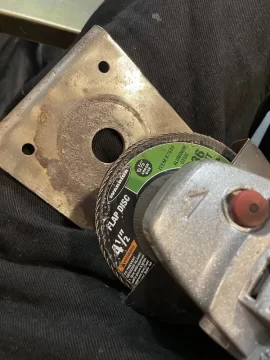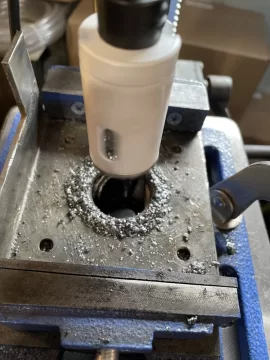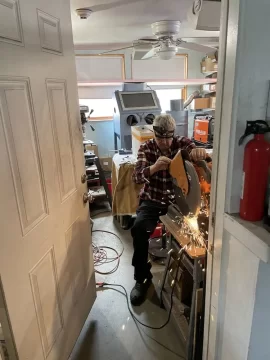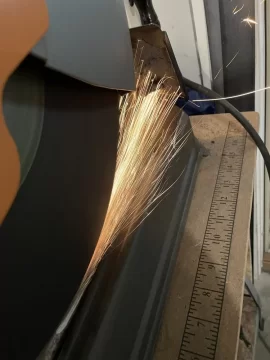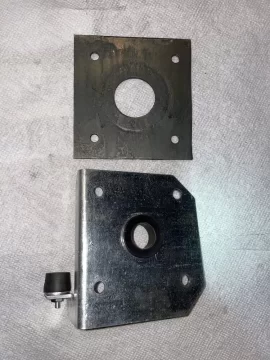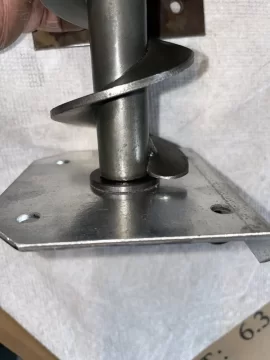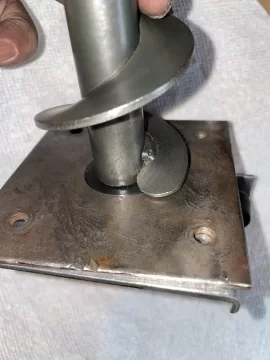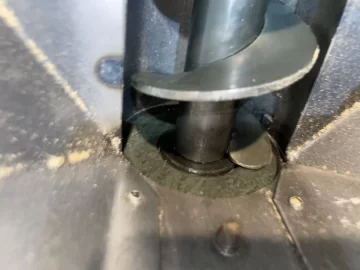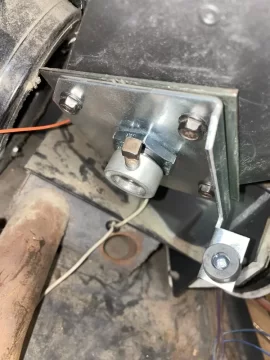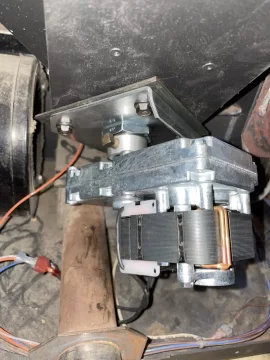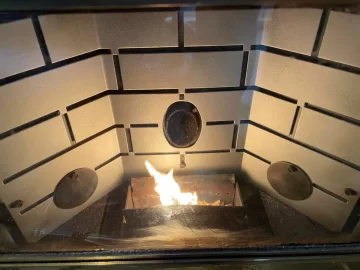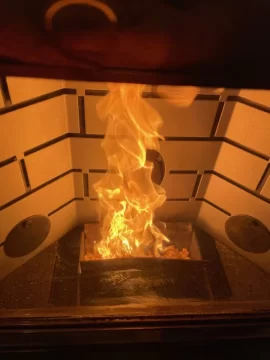 Last edited: