I need to clear out several downed trees to clear a path to wood that I cut along a path left by a logger. It was nice cutting from the far end since the tree was off the ground. As I removed rounds, the tree began to stand up slowly. Both trees shared the same root mass.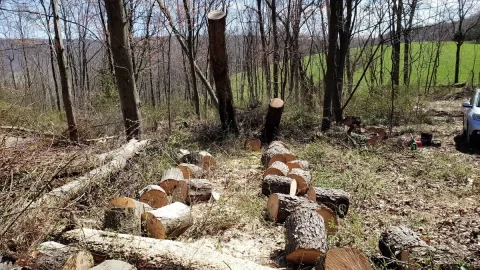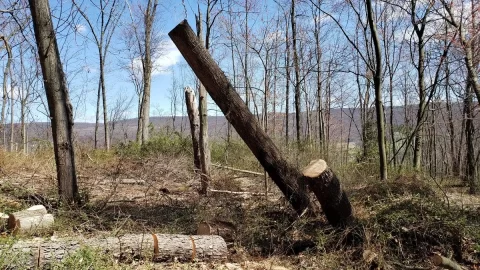 I'm staying away from this tree. I'm pretty sure that it is not on land owned by my friend who gave me permission to cut and it looks like trouble.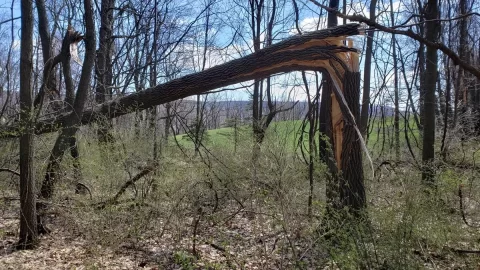 I found half a deer jaw and one backbone.