Hello - Oh No - Bubbles in the Bug Basket!
Has anyone had the problem of trapped air or air bubbles in the pool pump leaf trap?
I noticed it this year and I could not get rid of the trapped air?
There are no air bubbles going into the pool in the return line so it is not that bad but from my experience, I know it is not right and not good for the pump motor.
I used pool Lube on the ends of the hose that went from the skimmer to the pool pump it did actually help the issue by making a better seal.
Still not like it used to be, see pics 1-2
Then I found the culprit. The pump plug was dripping water very slightly! So I tried tighten it with a slotted screw driver and snap!! The head broke off and it was leaking more! When I turned the pump on, I could really see it sucking in air! There was a lot more air in the pump gasket! Luckily the local pool supply has a pack of 2 for this Haywood pool pump!
I lubed it up with the pool Lube and bingo after putting the new plug in and tighten it snug but not over tighten the problem was completely resolved! Fixed!
Pic 1&2 - Air & bubbles in the pool pump leaf trap
Pic 3 - broken plug
Pic 4 - New plugs
Pic 5 - new plug installed
Pic 6 - No more bubbles!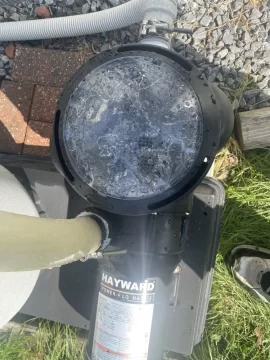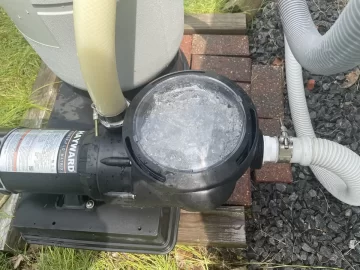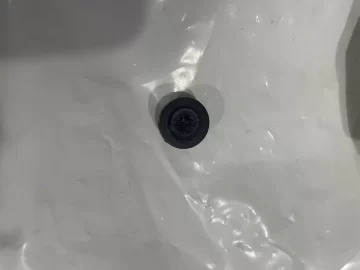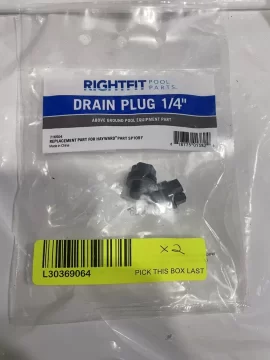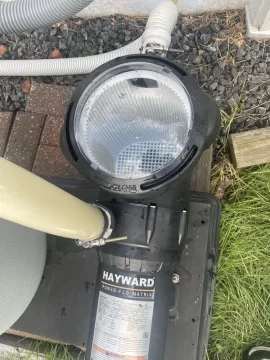 Last edited: