Hello
This Haywood S166T pool sand filter is about 22 years old. Turning the handle is very hard like it is about to seize up! Also water started leaking out of the backwash port.
After a little research I found there are 2 OEM fixes.
1. Replace the multi port valve & handle assembly $149.95
Haywood SP0714T VarioFlow Top mount Multiport valve, Black $142.99
Amazon product
2. Replace the diverter only $48.75
Hayward pool filter key seal diverter assembly sp714t replacement
Amazon product
Then there is an aftermarket rebuild kit which is much harder to install but the savings just may be worth it for $19.99
Note: I found that the large O ring in this kit was much thinner in diameter than the original so I just greased the original and re-used it.

Amazon product
But I made sure I got the kit with the non metalic washer luckily because when I took the handle off I found the original was broken in 3 pieces! LOL What a basket case!
So here are the steps for the rebuild kit and to do one of the first 2 methods it would be the same steps but much less!
1. Disconnect the pool filter hoses from filter and hang ends in pool to keep water from draining from pool. Remove pool filter drain cap and drain water. Remove 6 Phillip head screws in top of valve port. See pic 1
2. Wiggle handle and pry top off with a flat head screw driver. See pic 2
Old white spider gasket is worn and twisted.
3. Remove old spider gasket with pocket knife. See pic 3 & 4
4. Using a block of wood and 2 - 4" galvanized Phillip head deck screws, tighten them down a bit to compress the spring for the handle removal. See pic 5
5. Using a nail set or I used a torx screw driver that was flat on the end, knock out pin in the handle by banging it with a hammer, Notice one end of the pin has a detent so bang on the opposite end and the pin will slide right out. See pic 6
6. Remove the handle and the non metalic washer under the handle. Ours was broken into 3 pieces! See pic 7
7. Now bang the top portion of the valve body off the diverter. I used a socket extension and a hammer. See pics 8,9&10
This was very hard in my case so take your time and bang alternative sides to push it off evenly.
8. Remove the 2 rubber seals and one spacer clip off the diverter shaft. See pic 11
9. Pull springs and metal washers off diverter shaft and Clean diverter shaft and hole in the top with medium grade Emory cloth. See pic 12
10. Clean spring and metal washers with wire wheel brush on a drill driver and Lubricate top and bottom of spring and both sides of washers and rubber seals and spacer and diverter shaft with special pool and spa grease from pool or marine supply store. Also replace and or just lube large rubber ring seal. See pics 13,14&15
11. Assemble washers and spring on diverter shaft, then slide diverter shaft back into top piece. Put whole assembly back on the wood and compress down with 2 deck screws enough to bang pin back into the handle, then replace and or just lube non metalic washer and place under handle. Now install handle and bang pin back into handle.
12. Insert new black spider gasket and grease exposed top. The original gasket had no glue to hold it in. You can add high temp silicone clear calking if you wish but give it time to set up before installing back into filter. See pic 16
13. Using six Phillip head screws, re-install valve assembly back into the top of the filter!
14. Reconnect pool filter hoses to pool filter. Easy Peasy

See pic 17
Also as a recap, here is a good video on lubricating the multi port handle assembly.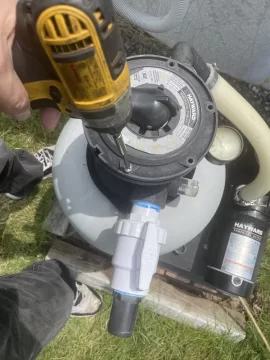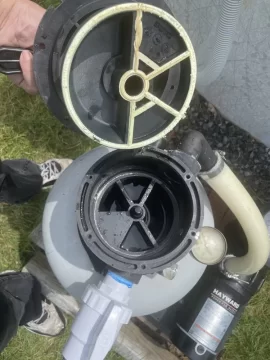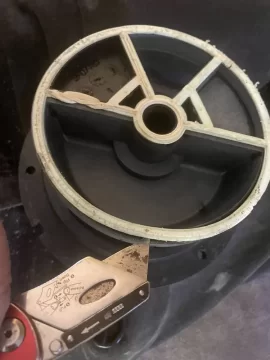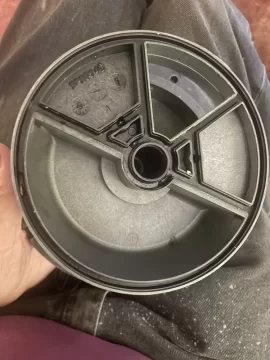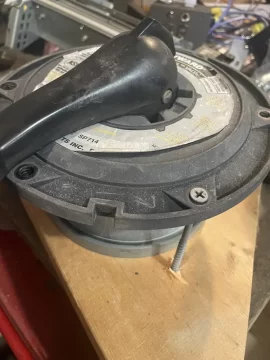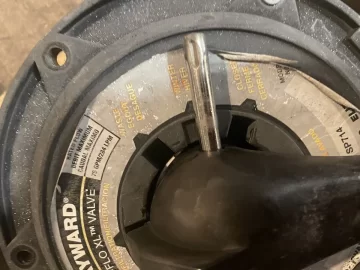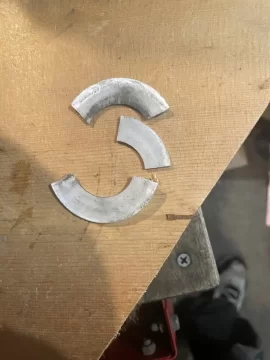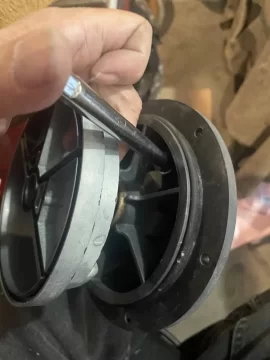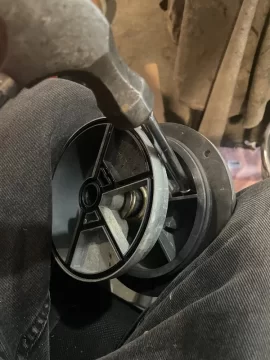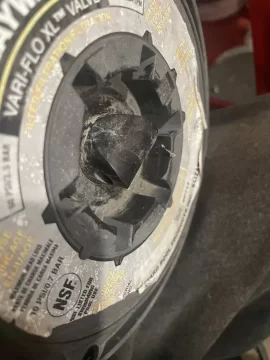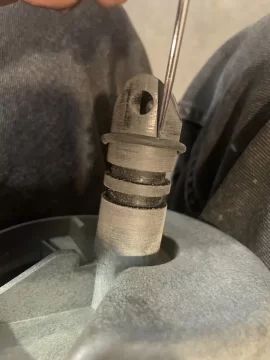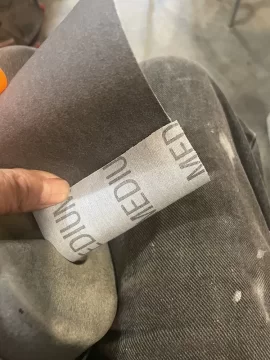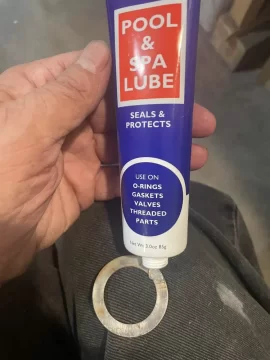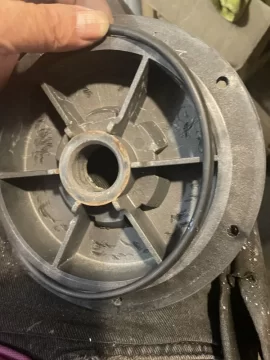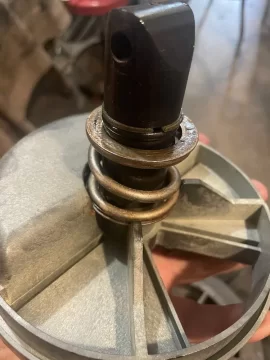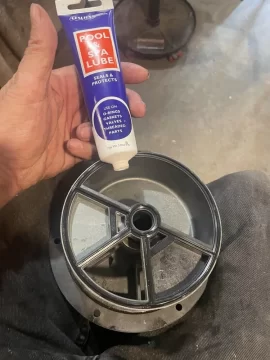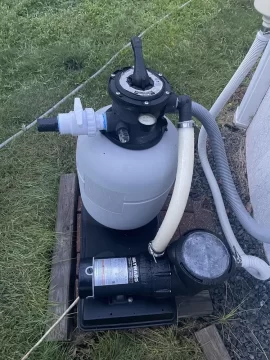 Last edited: