So this is a new to me stove (and wood stoves in general) I took it all apart and gasketed most of it (what was bad) and resealed stuff. Replaced the insulation around the cat. The cat was perfectly clean when I bought it from the previous owner. The chimney and all that is new construction.
This is after a good 30 minutes of good burn with flue temps in the 4-500 degrees according to the thermometer. I attached pictures of the different stages
Good flame is with: Damper open, Bypass open, Ash pan cracked
Next one is with: Damper open, bypass closed. Ash pan cracked
Starting to die out: Damper open, bypass open, ash pan closed
Out but glowing: everything closed except damper
The damper doesnt seem to really have any effect on it. Maybe If I had good flames it would...
Any ideas?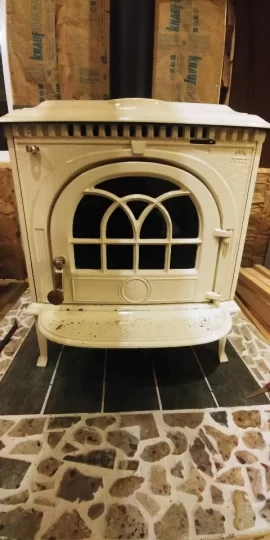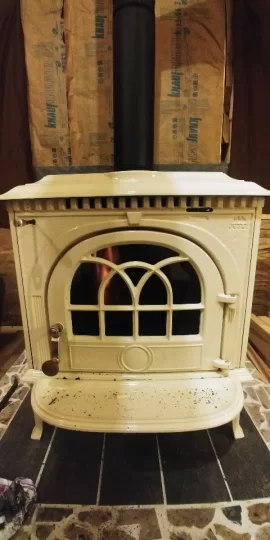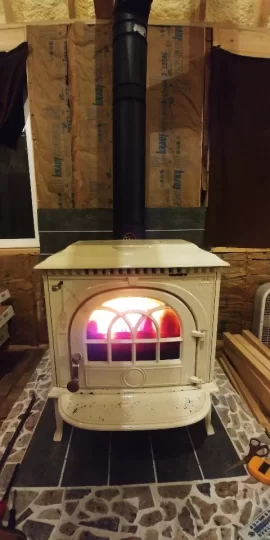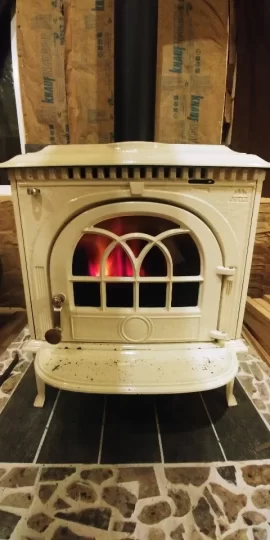 Last edited by a moderator: