Hey, folks. Haven't been in hear for years! But I'm back with a question. I'm doing a sauna build on my property, and I want to go with a wood stove (following all clearances) with a DIY rock basket on top and maybe around the sides. I'm looking to source a reasonably priced used stove for the project. Old circulators actually look like they could
possibly
be pretty ideal and there are a lot of Suburans on CL and Marketplace around here. The problem is, I don't know much about these kinds of stoves.
So a few questions:
I'm assuming I can take the skin off of it and use it for this application. I basically want the wood burner box inside to be able to use. Here's the idea of a DIY woodstove for a sauna (mine will be a bit less janky)
Do these circulators have air intakes on the sides/front?
Anything else you can tell me about these old dogs?
Thanks in advance. Below are some images of a random Suburban: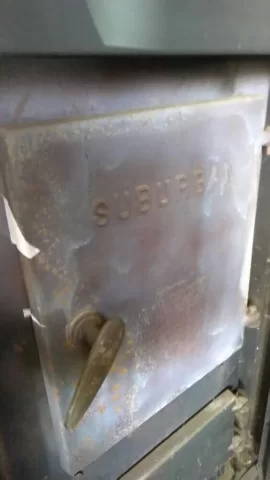 Last edited: