First post here. Looking to add a wood burning stove to my unfinished basement to help heat my house this winter. I have some questions about chimney clearance indoors and want to make sure this is done correctly.
Id like the stove to be in the corner as shown below, and am hoping i can run the chimney/thimble through the wall between the joists so I wont have to cut a hole in my foundation. This is where I need some clarification. Can the chimney/thimble run through the wall between the joists? Ive read if the pipe is double or triple wall (class A?) chimney pipe, it only needs to be 2" from combustible materials. Other places I have read it is 8" or so. My newer boiler setup runs the exhaust exactly this way in the next room over (out of the picture) but it was installed before I bought the house, so I don't know if it is to code or not.
Excuse the crude paint drawings, but just to give you an idea of what im talking about.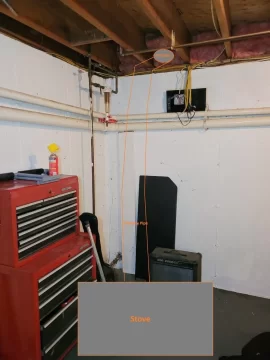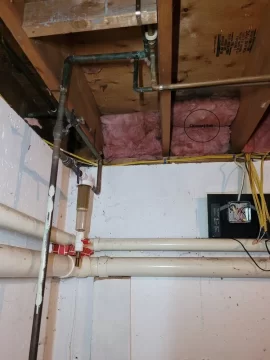 I beleive the studs are 16" on center, so if the 2" rule is correct I should have plenty of room on sides and top to have the chimney exit in this location, just wanted to see what the experts had to say.
And from the outside. You can see my boiler chimney on the right.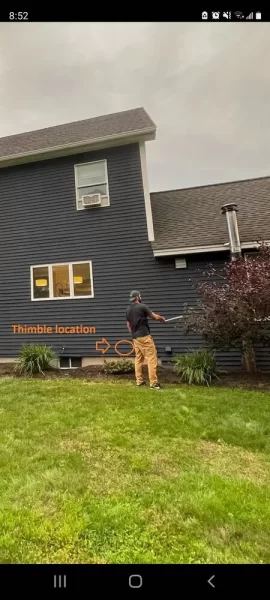 I am located in NH and the local building inspector said we use ICC 2015 buillding code if that helps at all. I appreciate any and all input.
Chris
Last edited: