I'm entirely new to Hearth forum and to wood stoves.
Had a traditional, original fireplace in my previous house, no problems.
Bought a Hearthstone Manchester for our current home (hasn't been installed yet) and am beginning to lay out hearth pad. My first plan was Hardie board installed on top of existing LVT and then ceramic tile in the usual way. But, then I remembered that there is a good amount of flagstone left from the previous homeowner. I could piece it together with smaller stones or there is actually a slab large enough to be used in one piece to meet my requirements. This all got me thinking of the combined weight of the stove and pad (whichever material we end up using). The stove is 550 lbs and I'm not sure of the other weights. The joists in the basement have been reinforced to some degree (before we had thought of a wood stove) but I'm looking for oppions on if it's enough.
Some info;
Joists are old, true 2x8, 16" center to center, and have been sistered with 3/4 ply.
Span is 13'6"
They rest on exterior round stone wall on one side and are notched into 8x8 beam on other side, reinforced with Simpson strong tie brackets and steel angle. We'll be setting stove on stone wall end.
Any info/suggestions would be appreciated.
God be with all who read this and in charity lend some help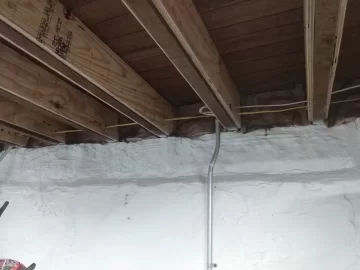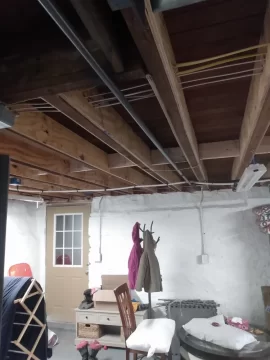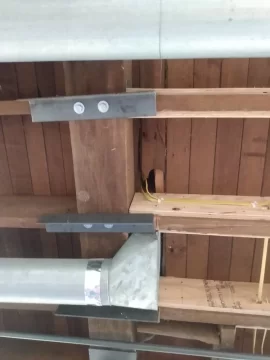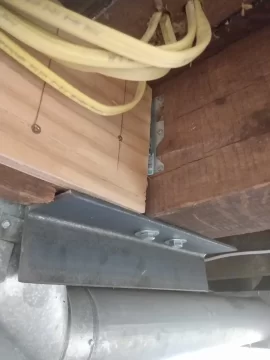 Last edited: