Now that I have you all here:

(Note that I was having too much fun, and first used a somewhat suggestive title for this post, which I have edited to better reflect the content.)
I dug into my 1999 ish Englander 24ACD to have a look at the cat. This is my first cat stove, so I've no experience. I have no background on the stove, except that I've used it very occasionally for the past 8 or so years, and I have no idea what the previous owner of the house did with, or to, it.
When I've cleaned the stove, I've seen the cat sitting there looking nice and white, so I know it works, at least somewhat. Yet, there's more crud buildup than I would expect in the stove and chimney, and I can often have more smoke than I think is right. Plus, the thing is rather cantankerous, tends to smell the house, and doesn't like to be turned down (smells more). I've done a lot over the years to seal the chimney to improve draft (this stove seems to like a LOT of draft), and seal the door, but I'm still not happy with it. I think the next move is a new cat, but I'd like to get input from the experts with this. Particularly since I figure changing the cat will probably destroy the current one. Should I think about cutting the gasket in an effort to avoid breaking this one? Would a banded cat work in this holder, or would it need to be gasketed like this one?
So the main question: Can a cat that appears to be fine (to me anyway), still need to be replaced? Can you even anything tell by looking at it (if it's not plugged up or black)? The thermometer shows 1,000 plus degree temps, and it will sometimes level and hold in the 600-800 deg range, though it usually needs to run hotter than that unless I have a draft enhancing wind. The white dust tells me it's working, but I wonder...
Keep in mind, this is a little darker than I've usually seen it. The last fire was snuffed out by gradually closing the draft, leaving about 3/4 of a load of coals in the firebox. I was actually surprised that it didn't come out with a little more sooting after that. The really dark section I've never seen before, and I'm sure that's the result of snuffing this fire.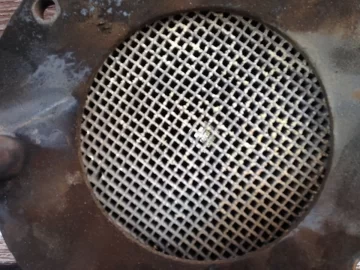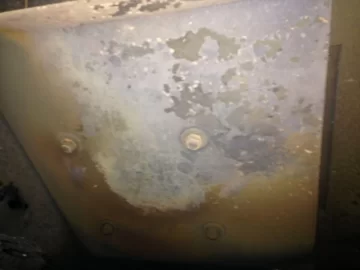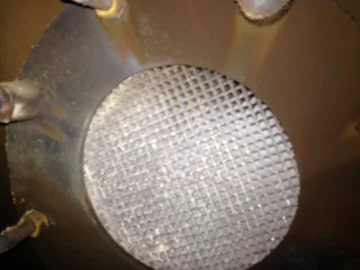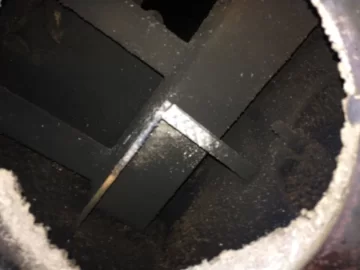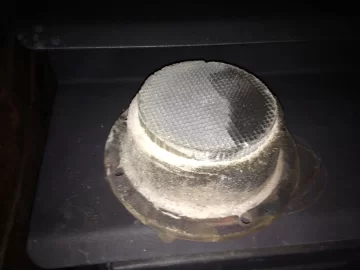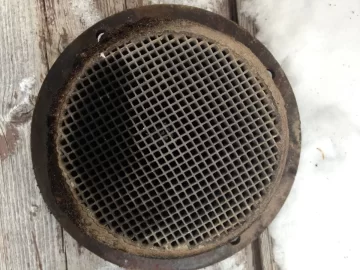 Also, it seems popular to show a 2" thick replacement cat for these stoves that came with a 3". Beyond having 50% less surface area, my temp probe would be in the wrong place. It makes sense to me to go back with a 3", but are there opinions on that?
Thanks for looking!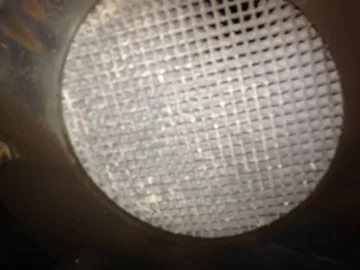 Last edited: