Hey its me, I'm still shopping for the right insert for us. So, question for Kuma insert owners:
How well does your insert radiate heat without the use of the blower? I talked to a dealer and he said he hardly ever sells the blowers because the inserts convect heat really well. I have a ceiling fan in a cathedral ceiling over my living room where the insert will be.
I've attached pics of my fireplace and layout if that helps. House is 1600 Sq Ft. I'm sure the Alpine insert will work, but I'm thinking of getting the Cascade so I can use it without a blower as much as possible.
Also, if you have any suggestions: my wife really would rather have the PE Alderlea T5 insert...I'm trying to talk her into a KUMA instead. Their warranty is appealing, and their customer service has excelled beyond anyone else except for maybe Woodstock stoves. And believe me, I've been bugging them! Help me sway my wife's mind! LOL. Honestly, I think its the bland steel surround she dislikes.
I've considered just getting their thin surround and trimming it flush with the sides of the fireplace opening, I'm wondering how that would work/look?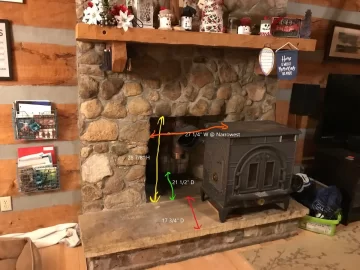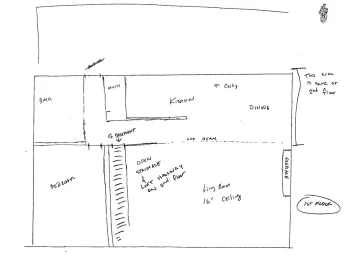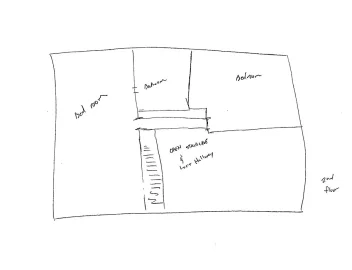 Last edited: