I have been reading about stoves here a for awhile, now it's time to see if I have learned anything. I am looking for a wood burning fireplace insert.
The house is 1350 sq ft ranch, good insulation and windows. Existing masonry fireplace in the 280 sq ft living room with a large picture window, eight foot ceilings, connected to kitchen and bedrooms with hallway. Currently have a heat pump, looking at the insert for supplemental heating and enjoyment of the fire. Fifteen foot tall chimney, ten inch diameter tile liner. Fireplace has air vent in bottom, when I open the damper, the spider webs shake and there is a good draft.
Fireplace dimensions-
36" wide, 24" high, 23" deep
21" from top of fireplace to mantel
Hearth width 16", 14" above carpeted floor
Clearances to combustibles are good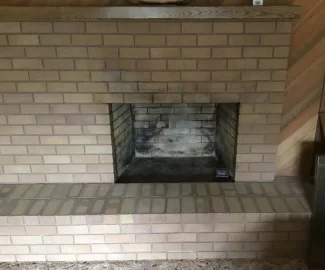 Winter time low temperatures in western Oregon of 40s during the day, 30s (sometimes 20s) at night.
Wood inserts I have considered-
Regency- Their Classic line doesn't meet EPA efficiency, their Cascade line has negative comments about it.
Lopi Evergreen- Like this insert for it's features, EPA efficiency, heats 1200-2000 sq ft, but the 2.2 cu ft firebox seems too large. Is it just too large for me?
Lopi Answer- Small 1.5 cu ft firebox, heats up to 1200 sq ft, doesn't meet EPA efficiency, would be nice if Lopi upgraded it to match the Evergreen features. Too small for me?
Kuma Alpine LE- My best choice. Like it features, heats 1200-1800 sq ft, 1.8 cu ft firebox, high EPA efficiency, fits well in the fireplace. Members here have mixed opinions of cat stoves, I'm not a fan of the neighborhood cats, but I can live with this cat stove.
I expect to operate the stove at medium and low capacity, which leads me to my big question- is the Kuma Alpine the right size for my house? I will be using the heat pump's fan to move air around the house, but will it get toasty in the living room?
Any thoughts on another insert I should consider?
I welcome your comments and questions. Thanks for reading.