Now that we have a steady renter in our basement apartment it was time to do away with the old pellet stove. We made do with it for the last two months of winter last year but with a questionable and difficult to sweep chimney it was time for an upgrade.
The old pellet stove: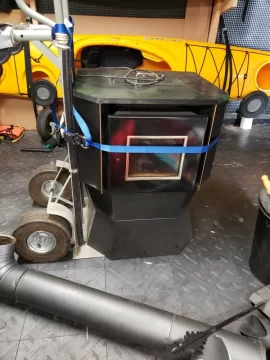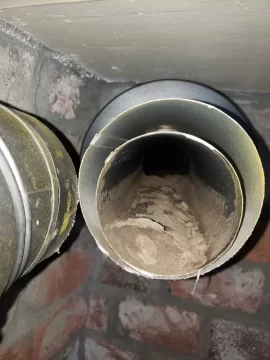 Plenty of ash in the chimney. The renter put 10 bags though last year but who knows how many since the last sweep.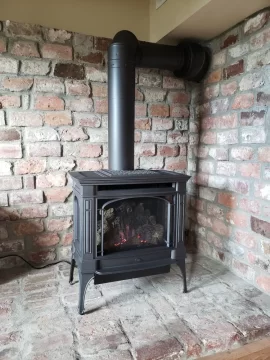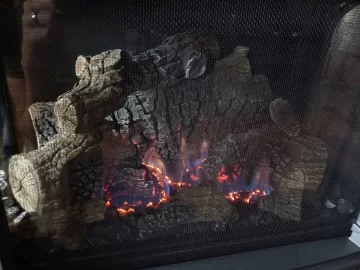 The new Berkshire looks great and puts out a lot of heat on high. The fire also looks pretty darn good. One drawback is the slighly clunky controls for the remote/themostat but after a few minutes of learning its not too hard.
The install company ran a new liner down the 3 story chimney and the stove draws air from the space in between the liner and clay flue.
Cost was about 3200 for the stove including a blower, 700 for chimney parts, and 850 for install including running the gas line. Should pay for itself relative to pellets in about 10 or so years lol.