Hey Everyone! I have been looking around this forum for a little while now and I'm hopeful I can get some help with my fireplace. I recently moved into my house and I have this old fireplace that I would like to repair and add an insert to it. It looks like I have some kind of heatform? in there but I do not see any of the outlets/inlets that are normally visible in the mantel. The angle on the back of the firebox wall is pretty severe which makes it hard to find inserts that will fit and it also causes a severe angle between the flue and where the liner will be. The metal box is rusted so bad that the damper is completely missing and I could probably hit it with a hammer and put a hole in it. All that being said I want to know how to make this a safe fireplace again so I can use it in the years to come without worry.
I've included some pictures of what it looks like below. If you need anymore please let me know and I will gladly provide them!
This is the mantel on the fireplace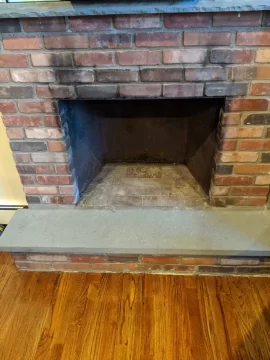 This is a closer shot of the rusted firebox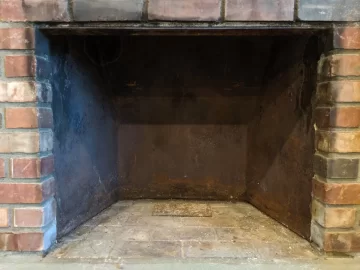 Here is where there should be a damper!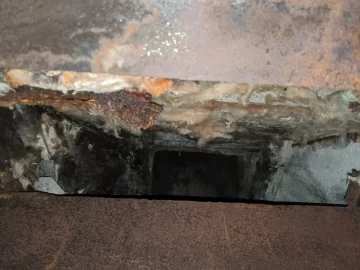 This is the flue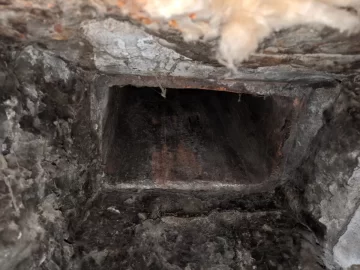 This is where there should be a smoke shelf? The picture is hard to see but it's what is currently behind the back wall.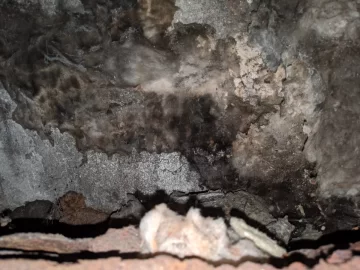 This is the top left/right of the firebox itself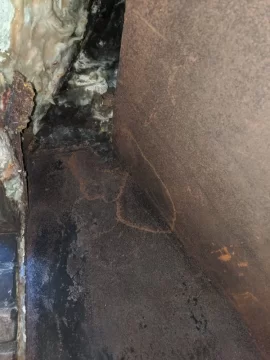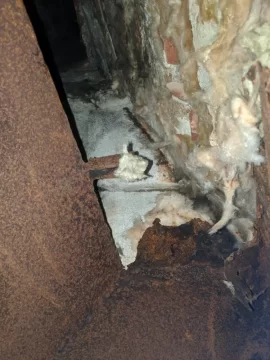 Here are some measurements as well.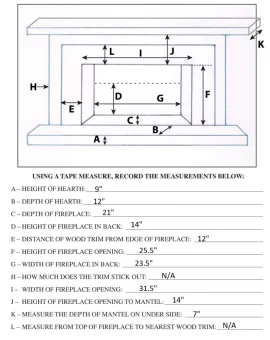 Thank you for taking the time to read all this!
Last edited: