I picked up another stove last week. It is a Seefire 1600S which was made in Victoria Canada in 1988. I have read the other topics on this forum about this stove but this one appears to be a little older than the ones mentioned. This model still has the secondary air system with the full bricks on sides, floor and ceiling. I also downloaded the manual for this model which was very helpful. The claim that it burns smokeless when it heats up which I hope is true. This stove is in amazing condition considering its age. I don't see any signs of it being overfired and the top metal plate is still in good shape with slight warpage.
The name of this stove is interesting as they claim if the stove is used correctly the window will stay clear thus the name Seefire. The primary air comes down over the window and the secondary air through the tube in the top middle of the stove which has air holes on each side. You don't leave the door cracked open to get the fire started. It is supposed to be fully closed with the air vent fully opened.
The 1600S as was mentioned before on other posts heats up to 1600 Sq. Ft. I purchased an older fireplace insert for $35.00 about two months back for the two glass windows and the metal but found many good bricks inside so used them to replace damaged bricks in the Seefire.
I am still waiting on the glass but everything else is finished. This stove is for my neighbor for his new shop.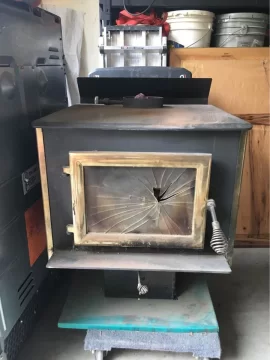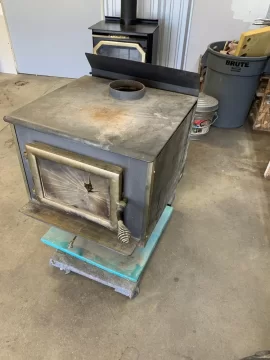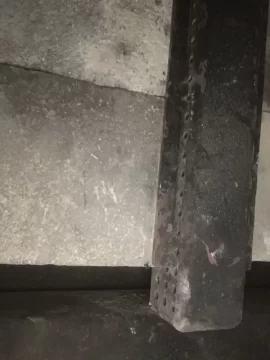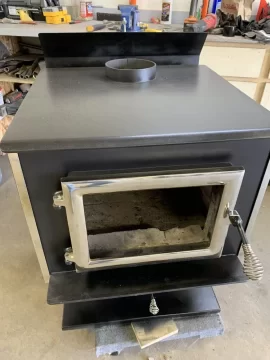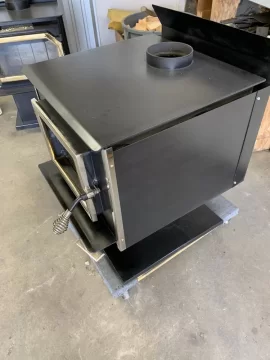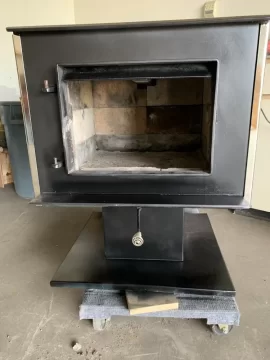 Last edited: