Hello folks,
I have clicked on many a link during my time owning my FPX and thought I would register and contribute a little something now that my FPX is 13 years old.
First and foremost- I love it. I must wait for temperatures to drop a bit below 40 before I can really use it because it does put out so much heat. The house is new and well insulated, and setting the HVAC fan "on" gets air circulating nicely downstairs... upstairs is a little cooler, but comfortable 68-69.
Some things that I have found along the way:
1. I believe it is a poor design having the catalytic combustor directly over the door. Even the driest wood results in a filthy window- markedly worse then any wood burning stove with a combustor at the rear. I am also curious the effect with "temperature shock" on the combustor, each time the door is open.
2. The log/wood holder is garbage and should not be sold for the unit- they need to find a replacement. I blow through one of these every season. I have read countless threads about the care to be given to combustors and it makes me wonder what effect smelting steel might have on it!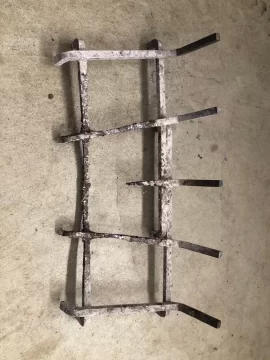 I just replaced it with an
Amagabeli Black Wrought Iron Fireplace Log Grate 21 inch Wide Heavy Duty Solid Steel Indoor Chimney Hearth 3/4" Bar
that I bought on Amazon. I took 2 inches off of each leg with my sawzall... maybe 1 1/2 off would have been better. Anyway- MUCH better. The added clearance allows for a far better burn and a longer time before ash builds up. BTW $25 cheaper.
3. I took the retaining bar out, because it is not needed and too low to be of any purpose. I push the new grate all the way to the back, and this gives a bit more room for the glass to stay "cleaner" longer.
4. I am impressed to see that they are now giving away a moisture meter with purchase. These are essential where I am at. The crap that they sell as seasoned wood is still quite wet. I split my own wood, I originally burned larger pieces, but have started re-splitting these... I don't want anything getting into my fireplace that is at or above 15%- in the middle. Smaller pieces of hardwoods are great. My advice is if you are buying wood, always buy a year before use... If you are splitting- split small. I just picked up a meter for $25.
5. I have just ordered my 2nd Combustor. My first was replace 8 years ago (5 years in). I fear my first season or two I may have been burning wood that was not properly seasoned. Right now my combustor is dead, with minimal, spotty glows in sparse areas. I have ordered the Steel Cat- which does not get good overall reviews (ceramics unavailable), $$$, I will keep you posted.
6. I have replaced my outside fan once and my fan switch once, both at about the 10 year mark and very easy to replace.
I replaced my door gasket a more than a few times, 3 year ago I replaced with a self adhesive gasket from Amazon and I have had no issues. This is far better then gluing, IMHO.
7. My decorative façade flaked within a couple of years- they sent a can of paint with the unit at install... still have not gotten around to it... this summer, promise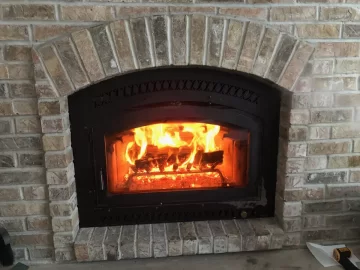 As I said, overall I love the unit- and when we have guests they can't stop talking about the heat it throws off. I would be much happier if I didn't have to clean the glass as often and if there was a better way to remove ash while it was burning.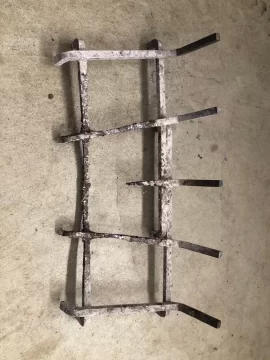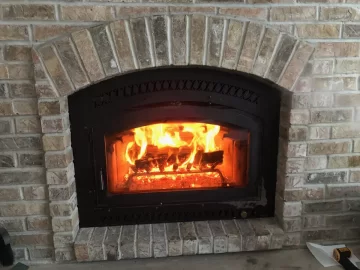 Last edited: