First post... so sorry if this is in the wrong section.
Thought you guys might like to see what I came up with to heat my pool.
Started with a plain old 45gal barrel. Cut out a door.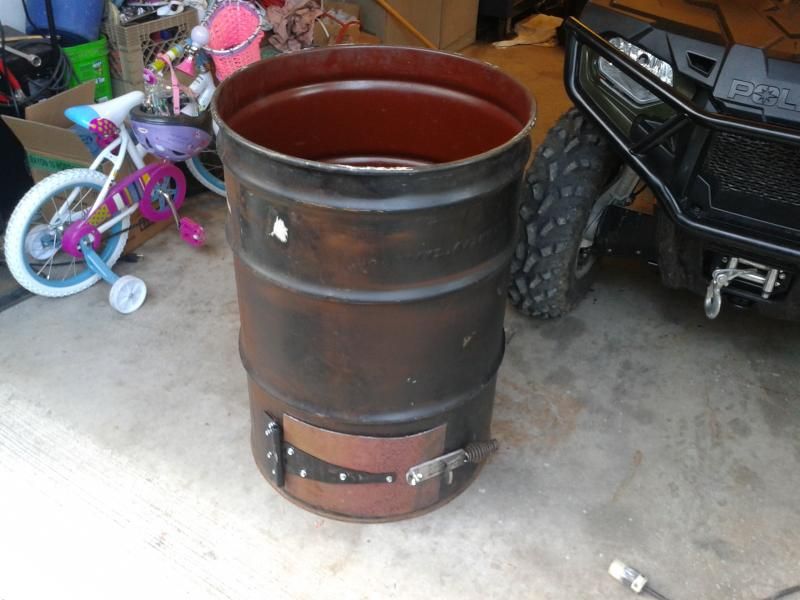 Draft (although I screwed up the spacing)
Chimney and damper
Shelf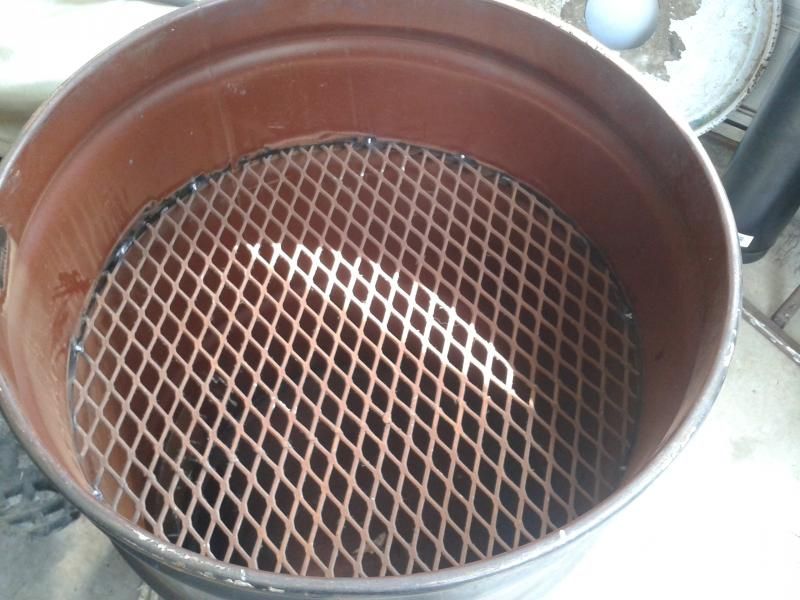 100' of 1/2" copper, in/out guages, garden hose fittings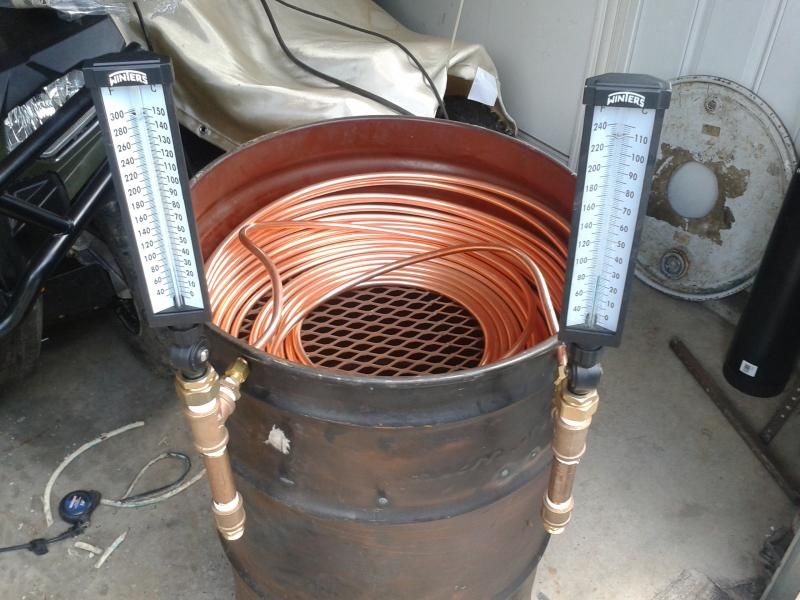 In use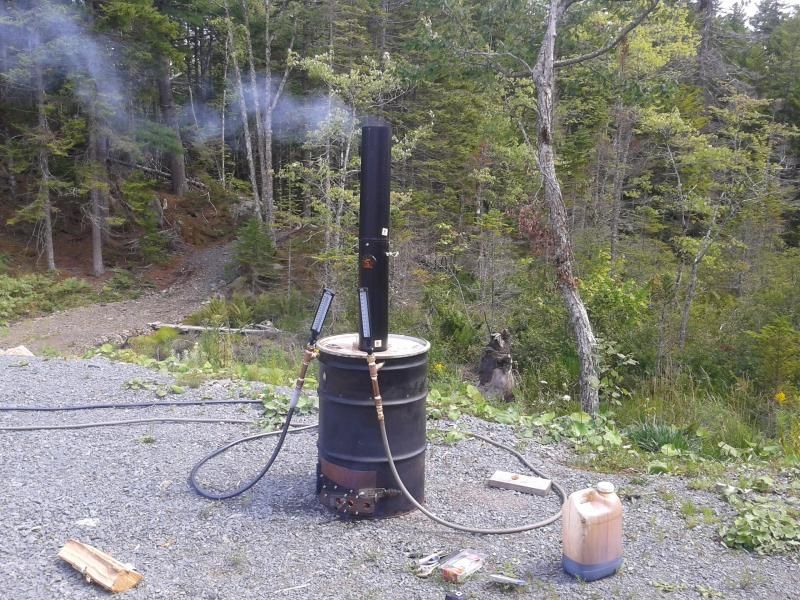 About average with stoking the fire every 30min-1hr or so.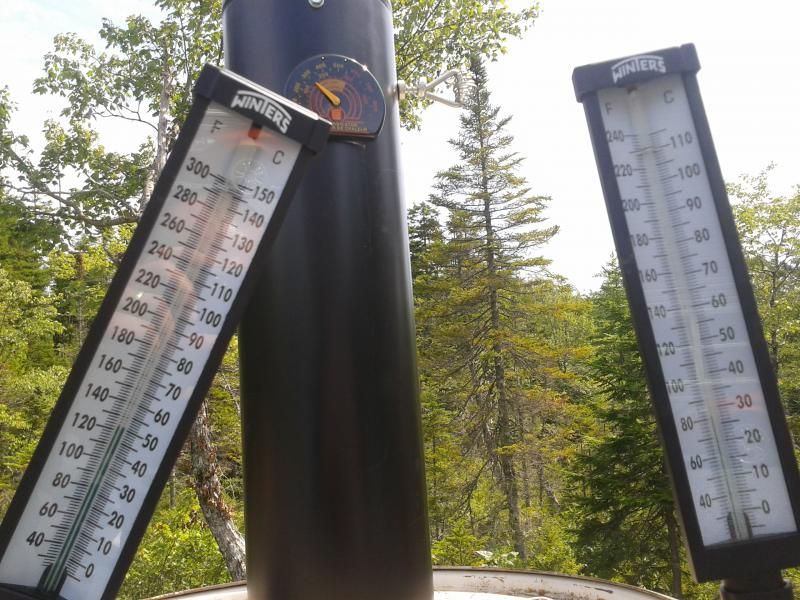 The pool and how far away it is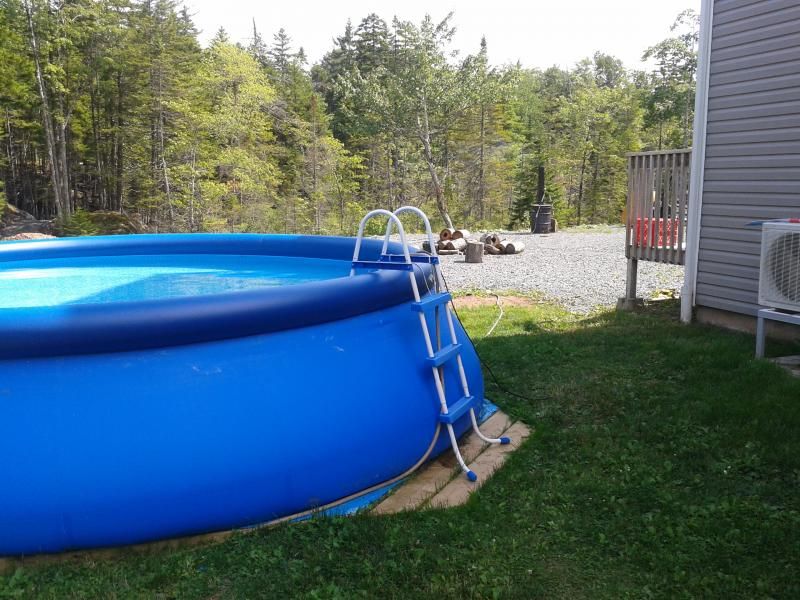 Good results the 1st weekend. Got it up to 27C/83F from 22C/70F in 24 hrs.
Didn't stay shiney long!
Built a damper to force the hot gases over the top of the coil before exiting. Made a significant difference.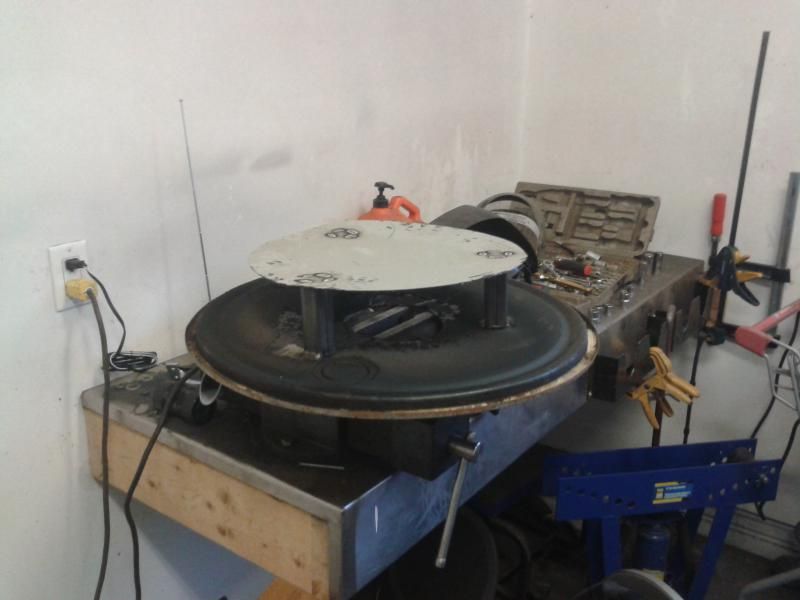 Started playing with a waste oil burner
Cut out the center of the rotor and sat a 6" pipe on top.
Pre-heating with kerosene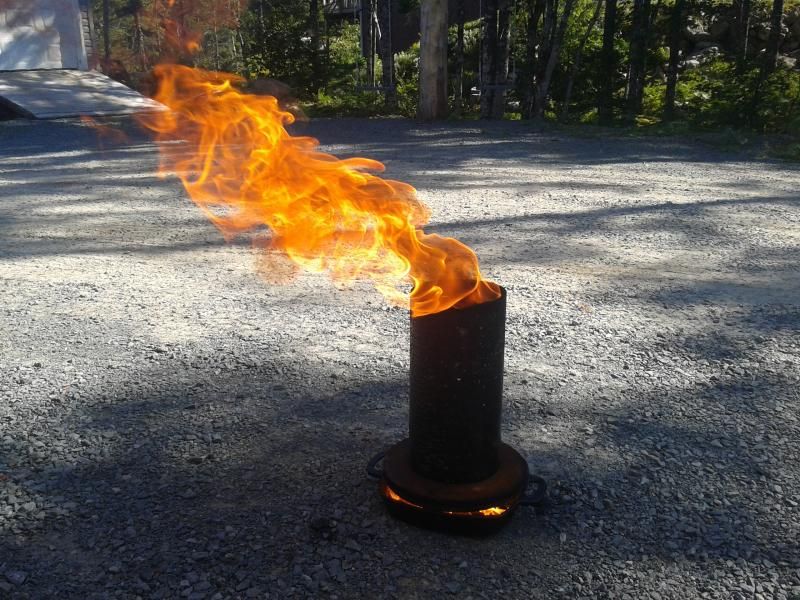 introduced some waste oil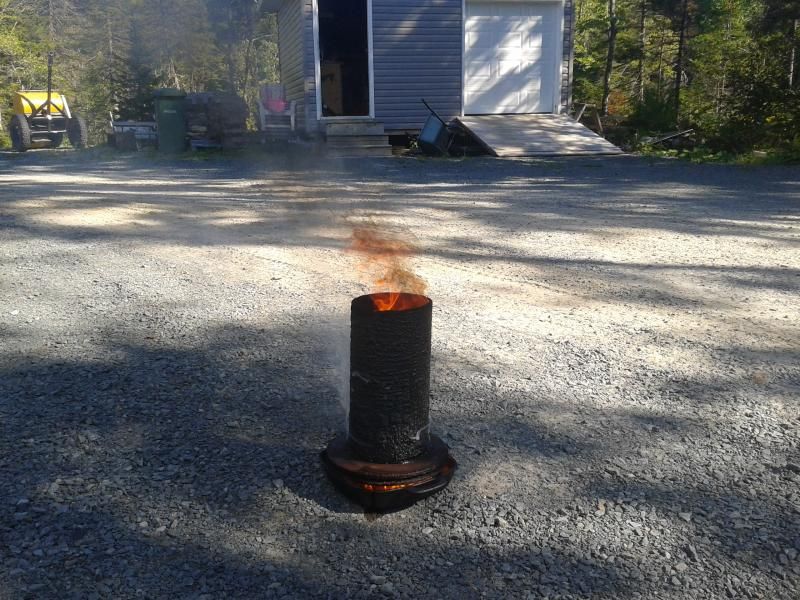 It did pick up more then this. Prob half way between this pic and the kerosene
Drip tube