Hello!
We recently took down a fireplace, but we want to use the exterior double 200mm / 250mm pipes, and connect them indoors with single pipes/angles to connect the 150mm stove which is also 97cm of height.
There are two issues that we have:
1. The outdoor pipe is installed with a 45° angle to go through the exterior, which although seems ok since 90 degrees are avoided, i don't know how to connect it now to cover the hole on the wall inside.
2. The wall is too low, and there will not be a long pipe directly above the stove. The existing hole of at around 150-160cm from the floor.
So my questions:
- would you leave everything at 45° angles, and have a very small pipe directly of the stove, maybe even 10cm-20cm?
- can we even directly connect a 45° degree connector directly to the stove, if there will be 3 indoor 45° and one 45° at the outside pipe?
- is it better to change the outdoor to indoor point and make it horizontal ( this it will look better on the inside wall) , so that the hole on the inside wall will be slightly higher , and then with a 90° angle to use a longer pipe directly above the stove. By longer i mean just max 30-40cm.
Am thinking the 45° in order to move away from both walls. The walls have been replaced with fire gypsum boards.
Any other ideas for the indoors pipes and how to connect to existing outdoor pipes?
Thanks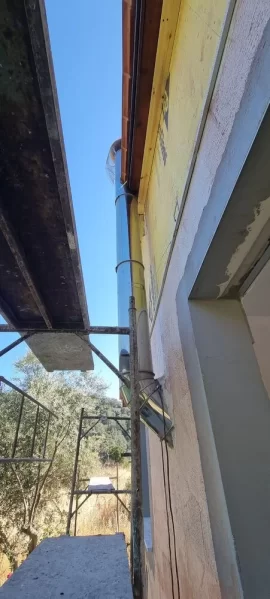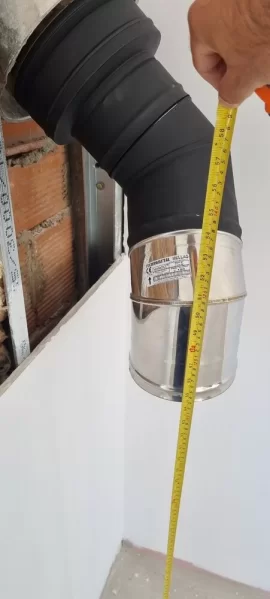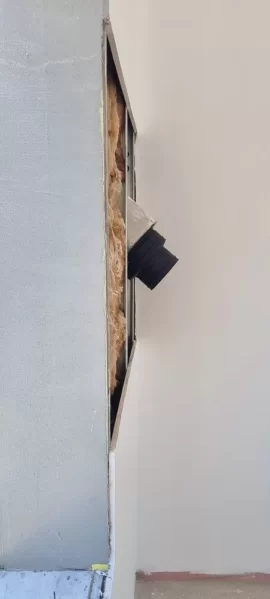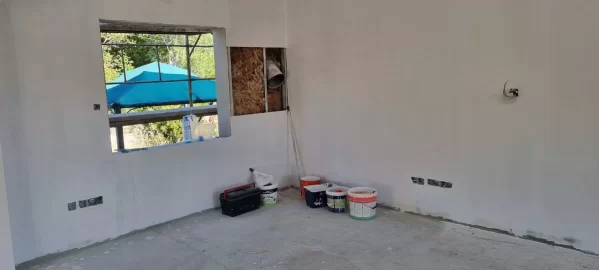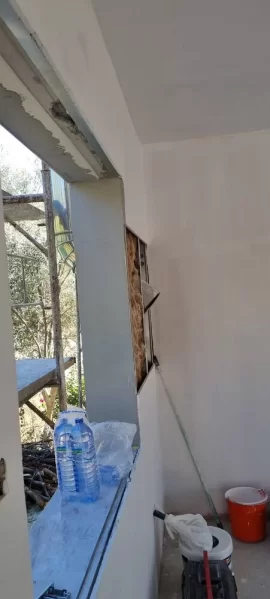 Last edited: