Well the day is finally here. I picked up a BK Princess Insert on Thursday along with a liner and insulation kit. On Saturday I set up my ladders and roof jacks to begin my terra cotta break out. I am not showing the ladder photographs because I know it would send Bholler into cardiac arrest.. hehe. Here is my chimney from the outside (working on the left side)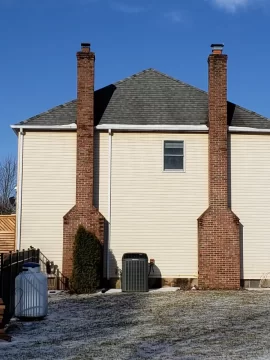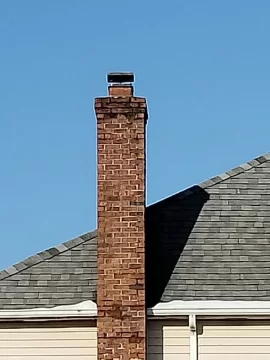 Here are pictures of the damper pre tear out.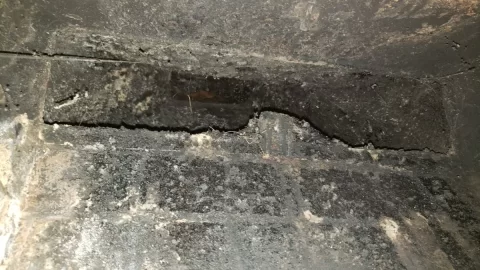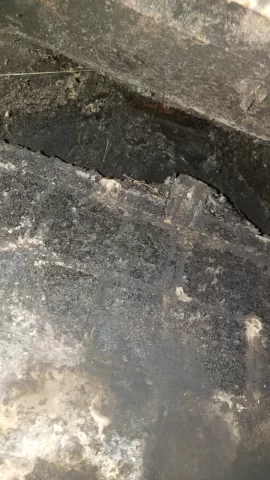 Photos are looking directly up at the damper and a bit from the left side. Standard Toll Brothers house built circa 1982. I had a tremendous amount of flakey and loose creosote above the damper and up the existing liner. I did not burn last year after my chimney fire. Yes I was bad and did not have the chimney cleaned often enough and also burned wet wood. I now preach to everyone with a fireplace to clean and CSS wood. Constantly.
I took off the spring loaded cap (it was just caulked to the liner). and knocked out the upper tile. Here is a photo of the top. Looks like I will need a new crown.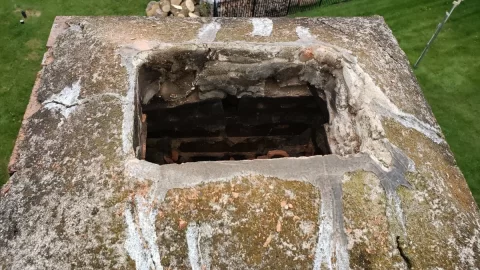 I knocked out the top tile with a hammer and some chisel action.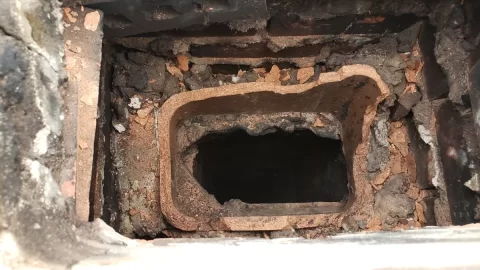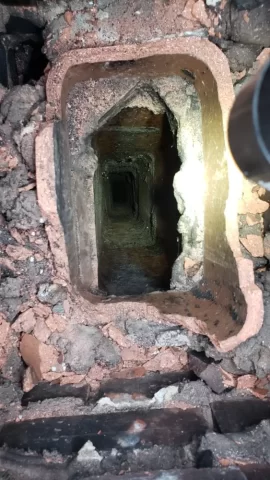 Started this morning (Sunday) to get out the remainder of the top tile. It was offset about 1 inch, presumably to center it on the crown as the flue is not in the middle of the brick structure. I was able to chisel out the liner and all that extra mortar pretty easily and some big pieces of terra cotta I could pull out by hand.
My 17 yr old son fabricated this tile breaker yesterday. Total cost was under $20.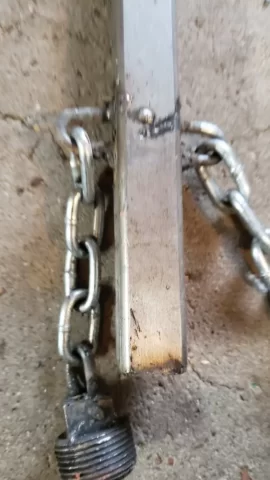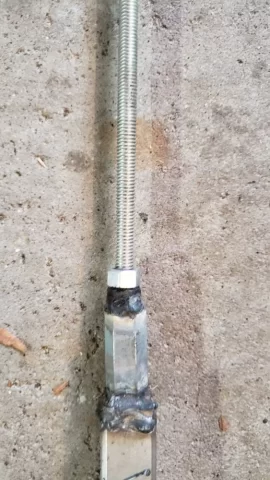 Welds are not the cleanest but it is a one time use tool. I have 6' threaded rods and 3/8" coupler nuts with lock nut and locktite to extend the breaker. Started to run it this morning with my cordless drill but it did not grip well in the chuck and fell down 2 times. Easy retrieval but this is not gonna work today. No biggie as rain was predicted for 10:30am and I wont work on the roof in the rain (I'm stupid but not dumb..hehe)
Here are pictures of the liner with the top junk removed and most of the 2nd section gone.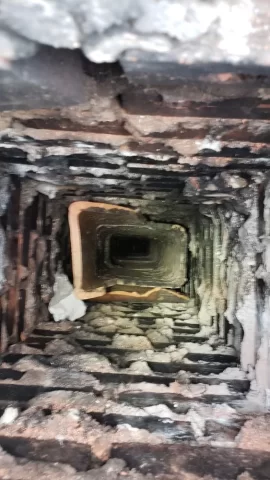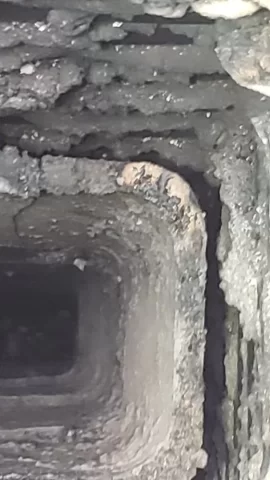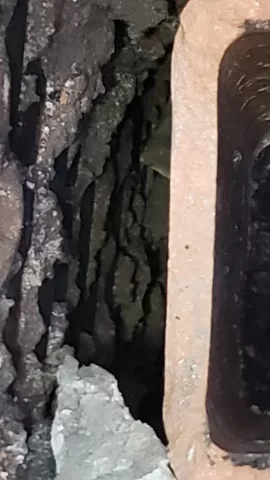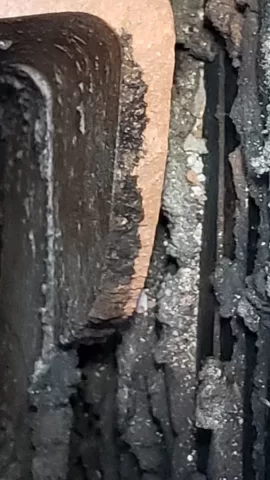 From left to right. 1. view from the top 2. Zoomed in, gap to back of chimney, along the house (camera turned) 3. Zoomed in, gap to left side of liner. 4. Zoomed in, gap to right side of liner and brick. 5. Zoomed in, gap from liner to outside facing brick.
Basically I have about 1" gap right, 2" left, 1" top and little more than 1" bottom (side facing house)
One question I have to those how may be experienced, do you foresee problems in breaking out a liner in this configuration?
With the rain I moved indoor and cut the back of the damper, easy peasy with a Sawzall. Took less than 5 min. Chiseled out 2 firebricks and I now have a little over 10" of clearance from the front of damper to smoke shelf.
Next step is to completely knock out the terra cotta liner. Hopefully that is not too bad. Also looks like the entire chimney is brick on all 4 sides so I should not have clearance issues with an insulated liner.
Last edited: