Hi Everyone,
A friend of mine is looking to purchase a home and it has an old wood insert that's in kind of rough shape. It looks like it's an old Suburban WoodMaster...I'm unsure on the model number. Does anyone recognize it from the pics and/or can tell me about it? The info plates are covered so this is all we have to go on.. I've seen a few threads about these but nothing too detailed.
This is an old home from the 1920's and I'm not sure how well the appliance was maintained. It obviously would need a thorough inspection before using it. My first impression is yank it and go with something more modern but if it works and they'd only use it for ambience that might be extreme so I'm just searching some info on it. I'm not very familiar with these older stoves...I've only been burning in modern EPA stoves!
I have tons of wood so I'd be happy to donate some for them to try it out.
Thanks!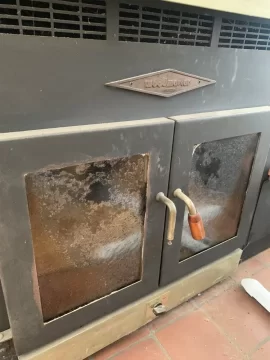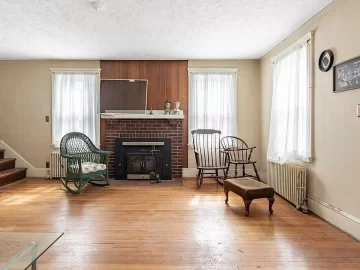 Last edited by a moderator: