Oh, they work great for starting a fire, but they are crumby.

I have tried many times now to get a single Super Cedar to break into 4 even parts or sometimes 6 even parts - but I sure end up with lots of "crumbs" and they never break very evenly. Did I get a bad batch? They seem sort of dried out, but maybe that's how they are supposed to be. They are stored in my basement, which is about 60 degree's and that's where I am breaking them. I did purchase them unwrapped, several months ago.
I've tried scoring along the lines with a utility knife, not scoring, using a chisel, I'm out of ideas.
Any tips from guys using them or is this just they way they are? Thanks in advance for your help.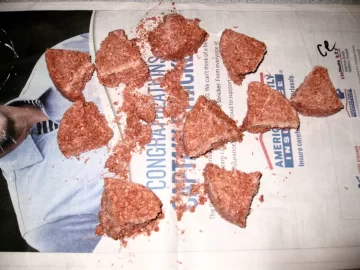 Last edited by a moderator: