I'm considering having a new stove installed, with a new insulated rigid liner (installer proposes 6" DuraLiner) to be installed in an unlined brick chimney with one large flue: 8" x 20" (yes, that's interior flue dimensions: house built in 1910). Height is short, about 13' from stove exit to very top. There is no crown at all, just a top "soldier course" of vertical bricks. (If there was ever a mortar or concrete crown on top of those, there is no evidence of that now.)
As I said, this is an unlined chimney (no clay flue tile at all), but the installer asked me to have a mason install a concrete crown (which makes sense) AND a single 12x12 clay flue tile at the top. This huge flue tile seems a bit excessive to me (and I think it will also look a bit ridiculous). I'm seeking clarification from the seller/installer, but thought I'd check with folks here about what is recommended for my situation.
1. Does it really make sense to install this big clay flue tile at the top of an unlined chimney?
2. The installer's estimate includes a Duraliner 6" 13" X 18" Extend-a-Cap Kit, at nearly $400. Is that the best way to go here?
3. Can whatever top plate is used with the rigid Duraliner sit directly on a new concrete crown? From comments in an earlier thread (
https://www.hearth.com/talk/threads...nce-fabricate-an-new-top-cap-and-more.192882/
), I gather that the answer is 'yes'.
I'll post a couple of photos of the chimney. (As you can see, it also needs lots of tuckpointing.)
Thanks for any comments or suggestions!
-Sean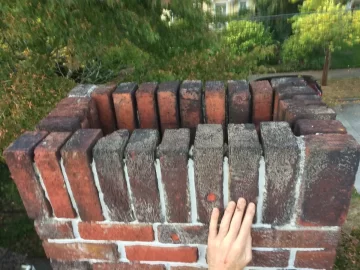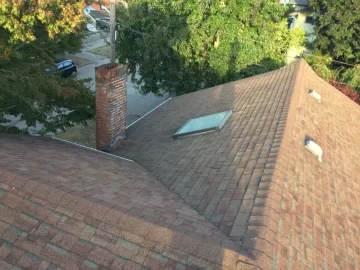 Last edited: