I've always gotten good advice from this forum so I am back for more. I have a farm house we will retire to in a few years. We have lots of good wood there so we want to use this because we like it and we are out where the power is a little unreliable.
My wife wants to be able to cook on the fire and maybe bake as well though cooking is the priority. I had been looking at inserts though not many are approved and I would likely need to extend the hearth to get enough clearance even if I could find an approved insert that stuck out enough to provide a cooking surface. I think it's 12" inches in front of the insert for the local code. The other issue is that there is a garage below and there is no structural support for the fireplace so I need to be careful about weight. The fireplace is just a big box with brick facing.
I'm not thinking I should just rip out the fireplace as it takes a lot of room and run the stove pipe up to the ceiling which is a good 12' or so. It would also make it easier to supply power if I wanted a blower and likely I would want some light directly above if she is planning to cook. Since we have very high ceilings we may want some type of blower and/or ceiling fan. The wife is also enamored or perhaps enameled of cast iron though that is not a real deal breaker.
I am looking for cooking and heat. I could get a large flat or step top steel stove and cook on it but the wife would complain it was ugly. There are all sorts of cooking ovens but I'm not sure if any of them would provide enough heat.
Drolet Bistro - looks like it's more for baking than stovetop cooking
"America" Wood Cook Stove by La Nordica - Looks like it might need structural support.
Vermont Bun Baker XL - never met anyone who has used this. The soapstone ones are 850Lbs

down there to in a few years.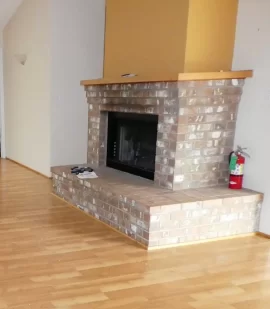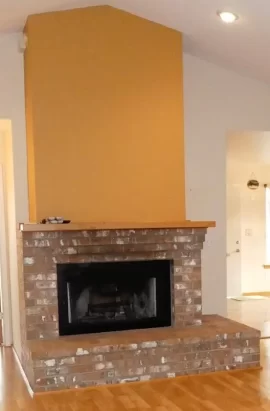 Last edited: