Looking for your expert opinions and experience in selecting the right insert for North East home. It appears the decision comes down to cost, looks, and proper size. We want to augment our oil heating (w central air) by converting our useless fireplace to heat the home. I have plenty of wood on my land and some dried for 9 months.
The fireplace room is on one side ofthe house, see image. this level is 2230sqft with a vaulted ceiling in one room. Basement will only be heated with oil. One concern is if the small room will get overheated and rest of house won't be heated? Thermostat for Kitchen/Dining/Dining is in the "Dining" room next to the FP.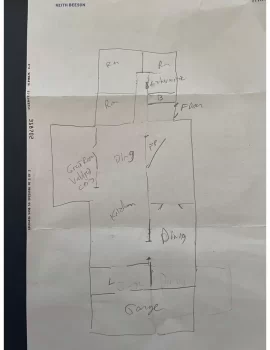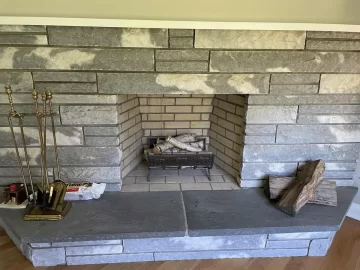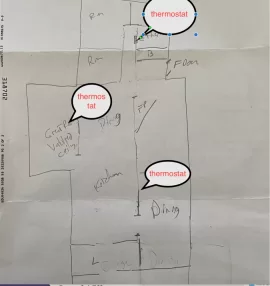 Note: I'm aware not supposed to burn on that, it's for holding wood! FP was never used!
Measures indicate can fit a large insert: Height: 28.25, Width: 35" D: 22.5 . If the unit is not flat, will have to put something on the wood floor like a fireplace rug or metal.
Question is what's a good unit recommendation. I the area we have (most expensive to least)
Regency i2701 - 78000 btu's $8300 (no tax credit).
Lopi Large Nexgen-fyre - heats up to 2500sqft. 67000btu. I like the look and big open window. More expensive since doesn't qualify for tax credit. $7200
Regency i2500 - Requires fire rug, heats up to 2200sqft. $5700 (after credit)
Lopi Evergreen - 2000sqft. 70000btu. (odd creates more than the large insert. $4000 (after tax credit)
Montlake 230 - 2200sqft 76000btu. $4045
Quadrafire Expedition - 2000sqft 56000 btu. $5000 (no credit)
I've never had one of these units. My wife likes the house toast. In my view the windows in the room with the FP are older but sealed up, so not too drafty. The house is a little drafty.
Are these good options? Is there a better option?