Hi everyone! I am installing a vermont castings dauntless woodstove in my tiny living room so I am hoping to reduce the stove distance from the wall as much as possible. The stove will be installed in a corner and I am planning to do a wall with an air gap. Right now the wall is just studs with insulation. To do the air gap, I am using 1 inch spacers directly along the studs and then attaching the durock to the spacers. What thickness durock do I need to use? Also, I know there needs to be a 1-inch air gap on the top and bottom of the durock, but how high do I need to install the durock? And how wide along the walls? Does the corner install require anything special?
Photo of space attached, heat vent is getting removed.
Thanks for all the help!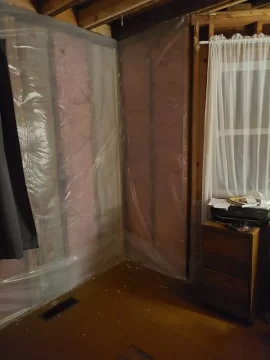 Last edited: