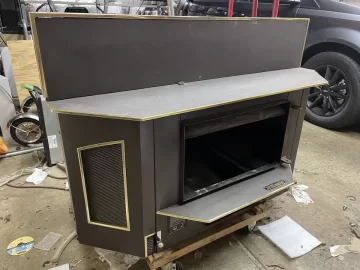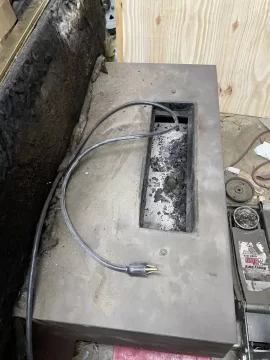 I apologize if this is redundant, been reading through the forum this afternoon and have found lots of great information and really appreciate all of you sharing your knowledge. Would love some personal advice/opinion.
Back story - we have a 4,600 sqft house with a single fireplace in the center downstairs. It has what appears to be about a 12" square masonry liner currently. Drafts great as an open fireplace about 35' up above the second story roof.
But of course no heat to speak of, and we've been wanting to do an insert for years. We are in Texas so our heating season is just a few months, but really want the flexibility of throwing some heat off the fireplace day to day and especially if we lose power. We are all electric so no gas heat.
What I know is that I need the chimney swept/cleaned as-is. Then I know I'll want to put in an insulated liner. From what I'm reading a 6" would be sufficient but have considered 8" and a damper being required in case it's too much.
I purchased a 30 year old Ashley ahi1b from the original owners who had it installed as a slammer in their new house around 1991. They have used the thing a lot apparently and cleaned it yearly. It shows.
I don't want a slammer.
1. If I put a damper above the insert do I have to remove the insert to remove the damper to sweep the chimney? How is that handled? Might be over thinking this.
2. The Ashley has a metal plate as a baffle, making it impossible to sweep the chimney from inside the insert. Thinking I could cut this out and install a shelf to slide a large piece of metal in similar to what is there now. Or maybe something fancier like fire bricks would be better. I need to look up what is commonly used as a baffle now.
I think if I can work out those two issues I can adapt a 6" collar on top of the insert. And be golden. Then in 5 years realize I should have spent the $3800 on a new one and replace the insert again. Hopefully the 6" liner is a one time thing.
Am I crazy? I'm seeing posts about $1000 inserts but from ten years ago, is that a thing now or is my $3800 price accurate now days? I doubt I can find much for dealers here in Texas, we don't typically need this type of thing.
For reference I paid $250 for this unit. If I'm better off with a $1000 unit that is smaller but more efficient and similar heat I'm ok with changing directions.
Thank you!