Installed a nice Vermont Castings wood stove in my unfinished basement last fall. It seemed to help a bit, but not as much heat came upstairs as I would have liked. My guess is that this is mainly due to the large unfished concrete walls that are absorbing the heat. My plan for this fall is to insulate the walls so there is less heat loss.
I plan to use foam board insulation. Looking for tips and suggestions on materials/products to use. I've watched a few videos on how to do this and it seems pretty straight forward. Apply glue to the back of the board, and apply it to the wall up to the edge of the foundation. The joists currently have BAT insulation but i beleive there is foam behind them. I'll have to double check.
My basement wall for reference. it seems the best option is to insulate around the sewage pipes and fill in the cracks with expanding foam.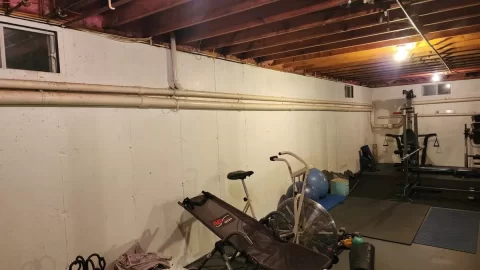 Appreciate any tips/suggestions from anyone who has completed this project.