One of the things on our list of projects is to put in a block off plate above our BK princess insert that we had installed last year.
We pulled the insert out a little and noticed that in the rear of the unit, where the liner and the insert meet the liner was just sitting in the hole of the insert, no screw or furnace cement or anything,l. Does that seem right? Shouldn't there be more of a connection between the two? Also right above this where the liner meets an elbow it's just taped, and not very well. Is that normal?
First pic is tape between insulated liner and elbow. 2nd pic is of end of liner, 3rd pic is rear of insert where the pipe goes in.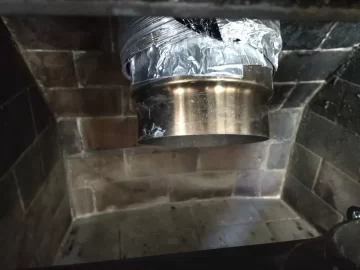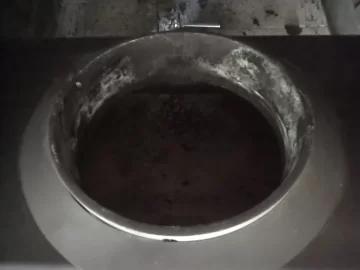 sorry, that's not an elbow, but a fitting that goes between the flex liner and the stove.