THIS FEATURE IS TEMPORARILY NOT WORKING BECAUSE THE ADD-ON IS NOT COMPATIBLE WITH THE NEWEST FORUM UPGRADE. STAY TUNED.
Start a conversation with me if need your name changed.
This can now be done ONCE by you - in your profile as shown in the pic below.
If you have already changed it and, for some reason, need it done again - you'll have to send me an email or start a private conversation.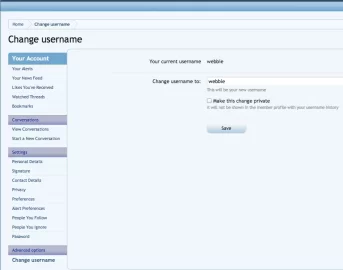 Last edited: