My husband and I are in the early process of planning our new build home in western WA. We don't have the lot yet, but I'm pretty sure it will be at least five wooded acres. We are planning on a ~3,500 sq ft 1.5 story, with the master on the main (only the kids rooms and loft will be upstairs). Given that we are in the pacific northwest, and that we are building on a wooded lot, we are going for a cottage-y sort of cabin with rustic/ craftsman touches including a large stone hearth.
This isn't the exact floorplan, but this is similar to the first floor we are envisioning. Basically one large great room (kitchen, dining, living) along the back of the house.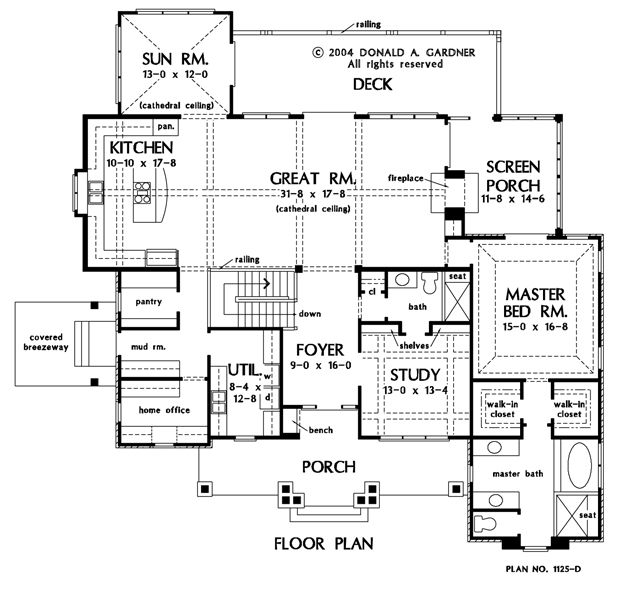 I'm considering moving the fireplace to be in between the dining space and living room, and I'd like to do a double sided or see through fireplace. Here are some photos I like.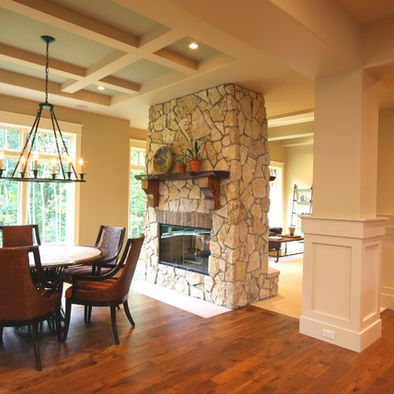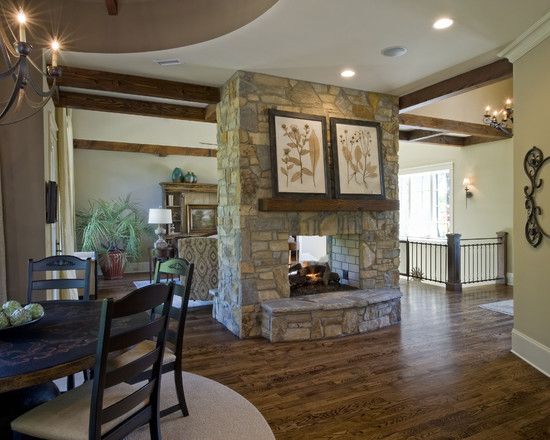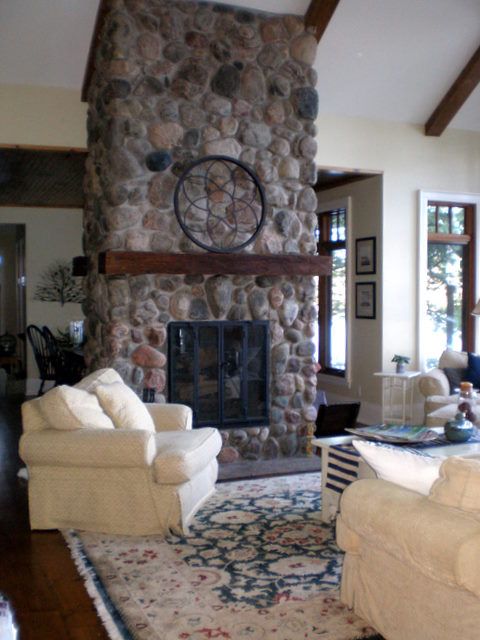 My concern is that I won't be able to do a wood burning insert. I'm not even totally sure I want to go wood burning, but I guess I need to know what my options are. Can I do two separate wood burning inserts back to back? What about a wood burning insert for the living room and a gas insert for the other side? I have seen the accucraft(?) see-through wood burning fireplace and I don't think it appeals to me. I think I would rather have an insert. I want glass doors on the fireplace and I like the rustic feel the metal grates add. I really like this wood burning insert by high valley.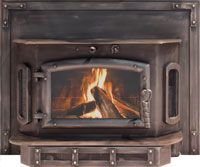 There are many double sided gas options, maybe that would be the easiest. Many of the lots I have seen do have gas available, so that's not an issue. I just feel likes gas fireplace is too fake or something. I also like the idea of the fireplace heating all or most of the house (doesn't get that cold here, maybe lows in the mid 20's -30's during winter). Can gas fireplaces heat a whole house? The ambiance of a wood fire also appeals to me, I like the smell of a real wood fire and the cracking sound.
I know I'm all over the place here, but what I guess I'd like to know are what, if any, wood burning options exist for the two sided fireplace I'm envisioning. Thanks!