Hello
During cleaning do you leave panel on or off?
This Eco Smart 27 KW electric DHW panel requires 3 - 40 breakers in the electric panel. It has 3 heating elements that we're getting dirty with some scale build up. Therefore the hot water did not seem to be as piping hot as it should. Therefore I switched to the oil boiler for DHW with the 40 gallon superstore tank while acquiring some parts and knowledge to possible clean this thing! LOL
The Webstone tankless water heater service kit was the first one I came across at the big plumbing house but Home Depot actually has a very good price on it.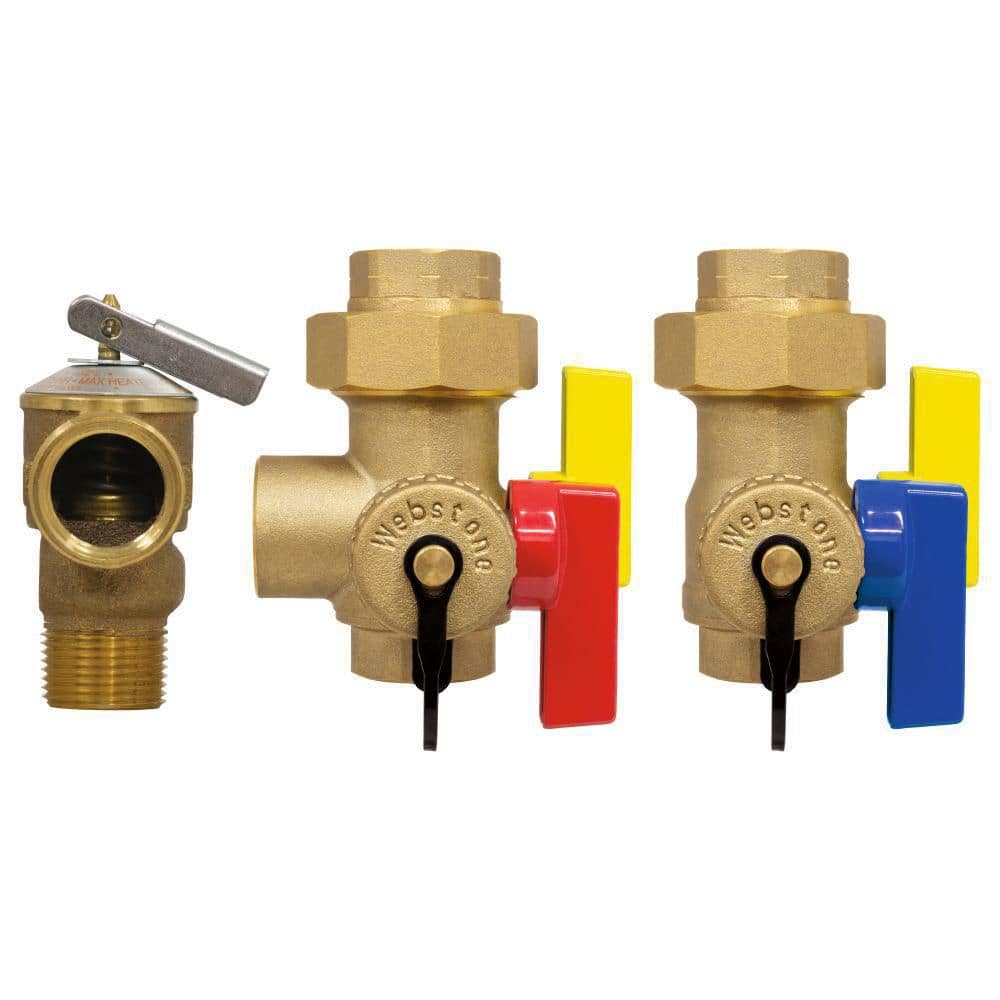 EXP Tankless Water Heater Service Valves are the preferred choice for isolating any tankless water heater, these valves provide quicker consistent quality installations, with fewer leak paths and simplify
My issue with this kit is that the On Demand panel is mounted tight against the wall so no room to turn it around to fasten the Valves to the panel. There are what is called Spud Meter Connectors for $15 each to make this job easier but adds to the cost,
Then I found the HQMPC tankless water heater isolation valves kit. This has what they call a union but looks more like the spud meter connectors built in. However it comes with an adapter which has a nicely engineered wider flange for a better and easy connection to the On Demand panel.
So then I got 2 nipples with a nut for a wrench in the middle at Lowe's for the bottom valve connection.
All the threaded pipe connections were more easily done with the 1/2" wide Blue Monster Teflon Tape. I cut the tape to approx 20" for 5 wraps to make a nice water tight connection. The Blue Monster is the easiest pipe wrap to use!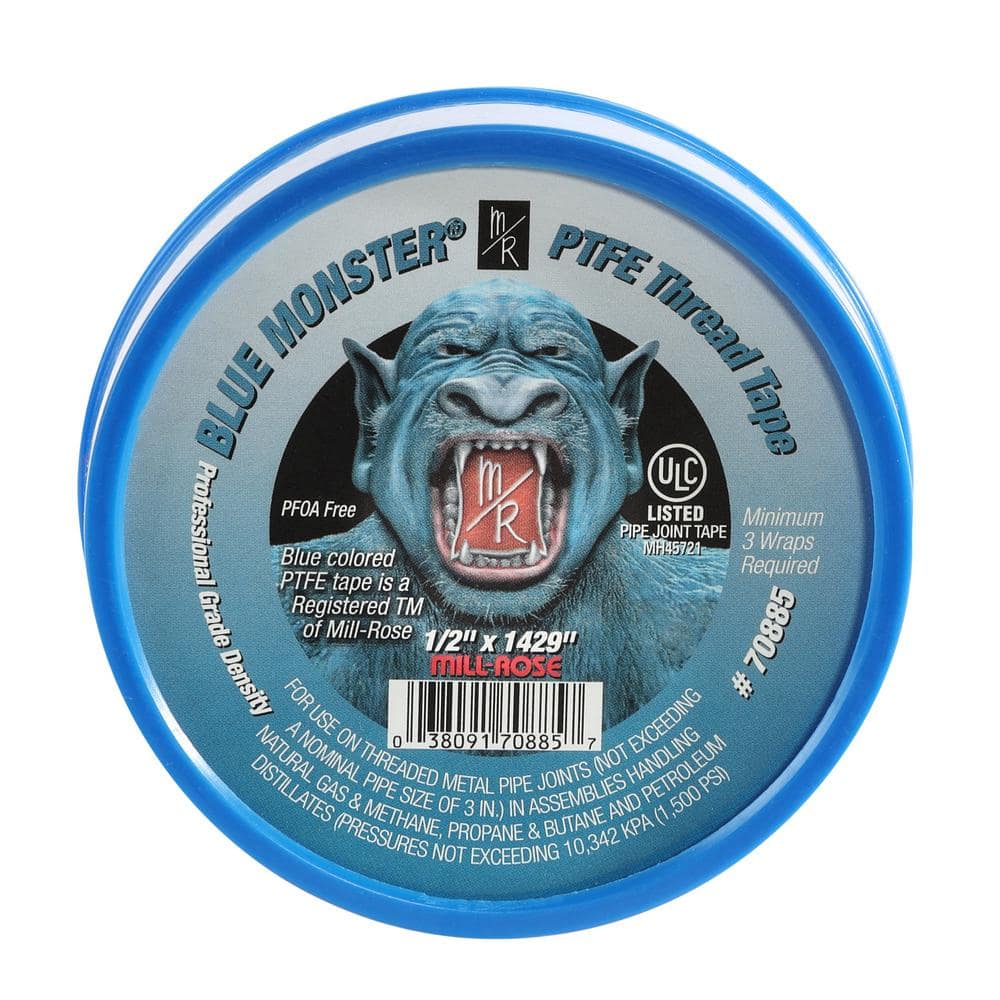 Blue Monster PTFE Thread Seal Tape is a blue color-coded, professional-grade density thread sealing tape for thousands of applications. Blue Monster is not to thick and not too thin. It was developed by Mill-Rose in response to the demand for a higher-quality PTFE thread sealing tape that is...
All this work went like clock work with a channel lock pliers and an adjustable crescent wrench and when it was time to run the cleaner it was super easy! The Whitman Flow Aid System Descaler kit did the trick. The cleaner is non toxic and works 20x better than vinegar. Therefore the cleaner only has to be run through the panel for 30 mins.

Amazon product
Just hook up the hoses to the valves and pump and put in a gallon of water with the quart of cleaner in the bucket that comes with this kit. Run the cleaner for 1/2 hour and then turn on the cold water to flush the rest of the cleaner out. Remove the hoses and turn the valves back to normal operation and bingo it is done!
Good DHW On Demand for another year!
Anyone else do this?
Was the water hotter when done?
How often do you flush it out?
The scale that is cleaned off is usually white calcium carbonate so you may not see real dirty water when done. You will notice hotter water and maybe better water pressure too.
So far after a day the water is nice and hot!
Pic 01 - Eco Smart Before Isolation Valves Installation
Pic 02 - Webstone isolation valve kit and 2 - 3/4" nipples
Pic 03 - Flow Aid System Descaler Kit & Blue Monster Teflon Tape
Pic 04 - Spud Meter Connector for Webstone Isolation Valve Kit
Pic 05 - HQMPC Isolation Valve Kit with built in union ( Spud Meter Connectors )
Pic 06 - Home Depot Pex Pipe cutter - Very Easy to use
Pic 07 - 3/4" Pex Shark Bite Connectors to 3/4" threaded pipe
Pic 08 - Connecting the Valve Kit, the hot and cold pex pipes need to be cut back with the new pex cutter.
Pic 09 - Valve kit all connected with safety release valve directed into bucket
Pic 10 - Valve kit all connected close up
Pic 11 - Valve Kit with cleaning hoses connected
Pic 12 - Cleaning solution pumped to Eco Smart and return fluid back into pail
Pic 13 - Cleaner Descaler
Pic 14 - Pump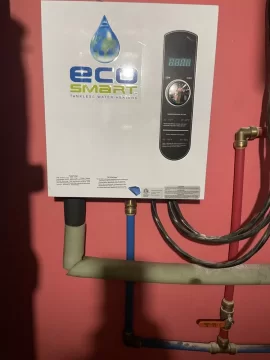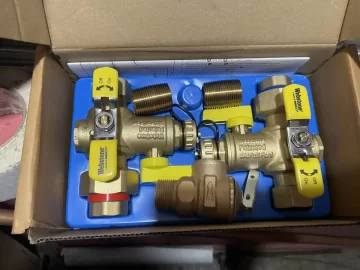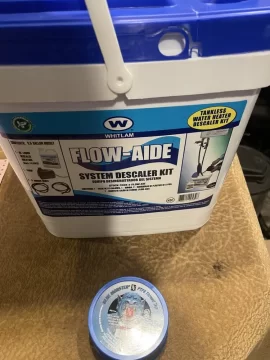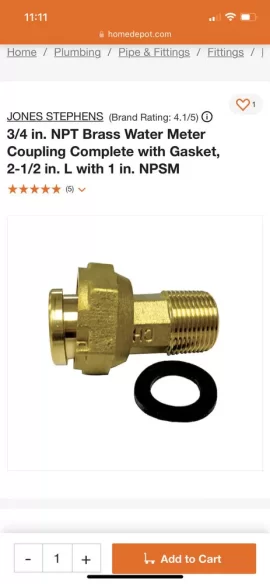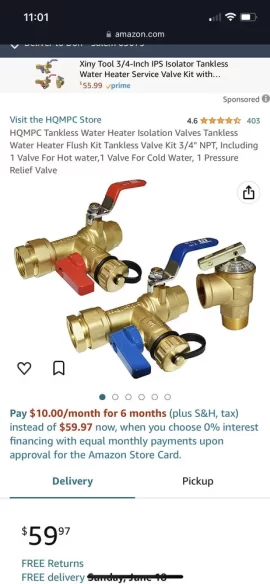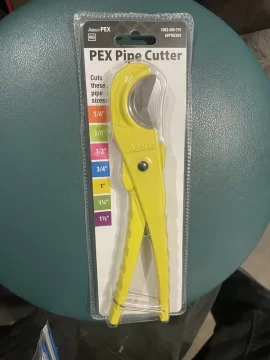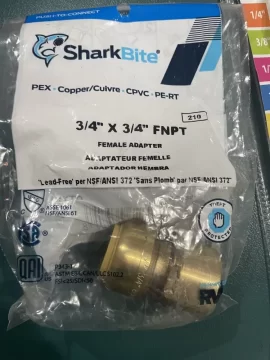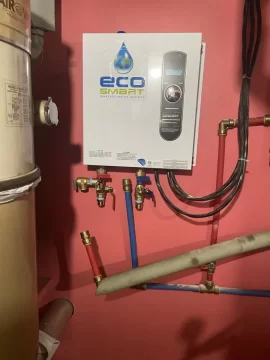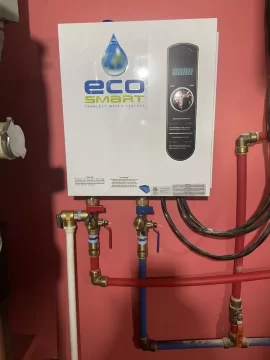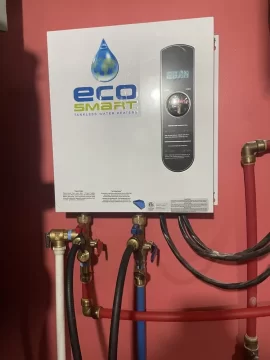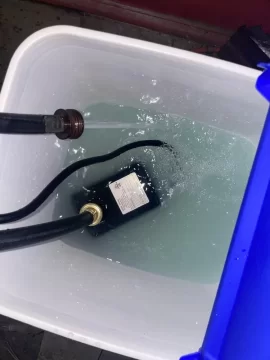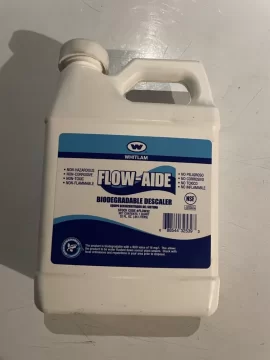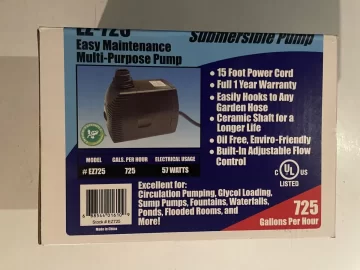 Last edited: