Currently doing some restoration work on a traditional wood-burning fireplace which I believe was rebuilt in the mid-80s.
Having a hard time sourcing the firebrick as I had to remove the back wall and a large majority of the brick is broken. Any advice on the size of fire brick is greatly appreciated! Trying to stick with this without changing size to match the two sidewalls.
Size is 150mm x 75mm x 30mm
Also, is there an easy way to remove old mortar from the bricks to reuse them? Any tips appreciated!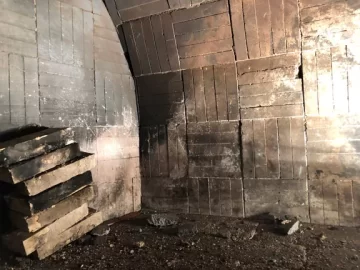 Last edited by a moderator: