Last spring I installed an EPA insert in my old zero clearance fireplace with plans to supplement my heat in the winter and keep my electric bills down in the coldest months. My primary heating system is an air source heat pump, so my entire energy cost comes in through the electric bill. The insert is a Regency Alterra CI1150, rated for 70% HHV efficiency, but does not have fresh air intake and is non-catalytic. I use the fan on "auto" setting, sometimes on low and sometimes on high. If I'm home when I'm running it, I use full air and high fan, but if I'm in and out I set it for a longer burn at about half air and low fan.
Last winter, before getting the fireplace, I used 7.7k kwh in Nov/Dec/Jan to run the house (heat + all other electric). This year, I burned 1.5 cords of wood so far, and have used 8.5k kwh. There is a tangible increase in electricity usage (i.e. heat pump usage) when I use the fireplace. Now, it's not all bad- the room that has the fireplace is a toasty 73F when it's running, as compared to 68F when I use the heat pumps. But given that I'm able to raise the rest of the first floor by 1F when the fireplace is running (indicating that the fireplace is assisting the rest of the house), I would have expected overall heating utilization to drop.
I'm thinking two things- 1. lack of fresh air intake is causing me to suck cold air into the house in other rooms, and the heat pumps are heating that air before it gets burned by the fireplace, or 2. I just really need a better system for circulating heated air. On #1, I'm running an experiment in February where I'm leaving the window closest to the fireplace cracked all month, so I'll know in a couple weeks if that made a difference. On #2, I can install a duct from the ceiling of this room to the floor of my second story, and can put a ducted fan in to blow cold upstairs air to the fireplace room in hopes of circulating better. Right now I just use two fans, one blowing cold air into the room and one in the room blowing out the other doorway, creating a bit of a circle around my first floor.
But overall, I'm just at a loss as to what is happening. The room, and parts of the house, are tangibly warmer, but the energy usage is tangibly higher. I know that it's not other factors- I've confirmed that the temperatures outside are, on average, similar, and that my other usage is not noticeably different.
Any suggestions welcome!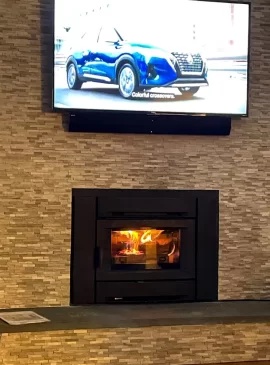 Last edited: